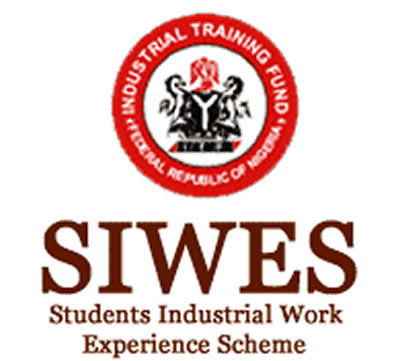 Stakeholders has described the high debt  profile of the Student Industrial Work Experience Scheme (SIWES) as embarrassing and a hindrance to national development.
Speaking at a stakeholders meeting organised by Industrial Training Fund (ITF) in Abuja on Wednesday, the chairman Senate Committee on Industry, Sam Egwu noted that the scheme accumulated debt runs into billions, a situation he described as embarrassing.
He lamented that the Scheme though critical to national development especially in the area of job creation, "it is important to point out that a lot of the students who enrolled into SIWES has no business coming into the scheme. ITF and the collaborating agencies should therefore ensure that the scheme is limited to only students who are studying courses that require industrial training."
Egwu expressed the readiness of National Assembly to ensure that the debt profile of the scheme is reduced to the barest minimum. "Let me state here that in 2016, we approved the sum of N978, 000, 000.00 for SiWES, while in 2017 we approved the increase funding of N1002, 148, 500. 00 for SIWES" he stated.
The House Committee chairman on Industry, Abubakar Useni equally stated that funding has hindered ITF from delivering on its mandate. "SIWES has to be organised to live up to its mandate."
"There has been issues of unpaid allowances of students which has resulted to protest by these student on some occasion. The inability of the Fund to pay students their allowances is a clear indication that there is a shortfall in the funding of the agency" he noted.
In his address, the Director General of ITF, Joseph Ari noted that funding has been one of the key challenges facing the Agency.
He however stated that the challenges of SIWES is not just funding. "Some of these challenges and constraints include poor funding of the scheme, astronomical increase in student's enrolment as a result of continued increase in the number of institutions both public and private, increase in the number of approved courses, limited placement opportunity in industries, late submission of placement lists from supervisory agencies, and misconception about eligibility to payment of the SIWES allowance."
He noted that in spite of the gloomy picture, "I make bold to say that the scheme has achieved significant success. The ITF has remained passionately committed in its handling of the scheme especially in the payment of allowance to eligible students and their supervisors."
Ari applaud the scheme to have been a chief contributor in the reduction need for the employment of expatriates in the field of engineering, technology and other professional areas in the country.