Senate seeks 10-year development plan for South-East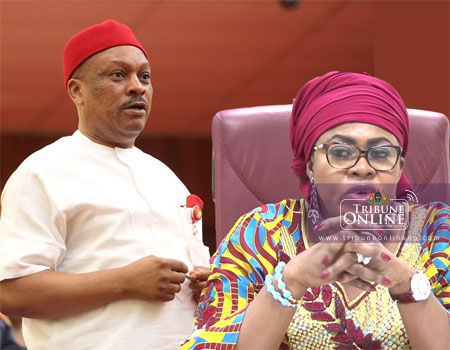 A new bill seeking the establishment of a South-East Development Commission which could operate only for 10 years is in the offing in the Senate, investigations have revealed.
The new bill, sponsored by Senators Stella Oduah and Sam Anyanwu, is seeking the establishment of a Development Commission for the South-East.
According to the bill, the commission could, however, cease to operate after 10 years, following a proposal to that effect by the president and endorsed by the National Assembly.
The bill entitled: "An Act to establish the South-East Development Commission in the Federal Republic of Nigeria to act as catalyst to develop the commercial potentials of the South-East and other connected matters," is coming in days after the furore in the House of Representatives, following the rejection of a similar bill by the lower chamber.
Sources in the Senate said the bill could come up for the all-important second reading this week.
Section 1 of the bill establishes the South-East Development Commission which, it said, shall have its headquarters in Enugu, Enugu State.
Some of the functions highlighted for the proposed commission included release of policies and guidelines for the development of the South-East as well as the conception of plans for development in accordance with set rules, while also producing regulations, programmes and projects for the sustainable development of the region.
The commission is also expected to provide road maps for development of roads, education, health facilities, industrialisation, agriculture, housing and urban development, water supply, electricity and commerce in the region.
In another development, former spokesman of the Peoples' Democratic Party( PDP), Chief Olisa Metuh, said, on Sunday, that the failure of the South-East Development Bill in the House of Representatives was not a badge of defeat.
Metuh, in a statement on Sunday, said the rejection of the bill did not demonstrate the desired spirit of national accommodation, adding that it equally failed to exhibit the desired sensitivity towards the people and problems of the South-East zone.