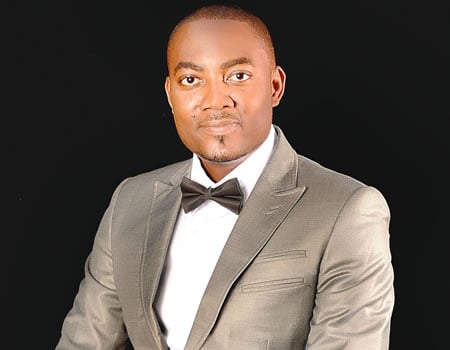 The name Don T is a household name in Ibadan and the South-West.  He has built his profile as a media personality with various FM stations in Ibadan, a regional judge with MTN Project Fame, among other projects. He discussed his media journey with ROTIMI IGE in this interview. Excerpts  
About Don Tee
My name is Tony Rowland Awobode. I was born 40 years ago. I am married with children. I am a go-getter, a never-say-never kind of man. I believe in God and all that I am today is by His grace.
Tell us a bit about your achievements in the media world.
Don Tee is a media consultant and event manager of repute, the CEO Rock Tof Media Services and Entertainment, an Associate of Advertising (APCON), the General Manager of the new ThirtyTwoFM94.9, a first of its kind comedy radio station in Ibadan. He is also a notable entertainment personality in the South-West of Nigeria, a mentor to many On-Air Personalities, a brand influencer, a prolific Master of Ceremonies, a Regional Judge on MTN Project Fame competition and of course a high-spirited hardcore Biker.
How did it all begin?
It all started from a visit… I went to see my friend who worked at Premier FM 93.5 many years ago. We were just having fun on the mic, when his boss walked in and offered me a job on the spot! From there, I proceeded to BCOS and Oluyole FM 98.5, then on to Splash FM 105.5. After I left Splash, I decided it was time to go independent. I established Rock Tof Media and it has been forward ever, ever since…
How would you describe your life's journey?
There have been a lot of rough patches. There have been times of triumph. It's what it is. What we are able to make out of it all is what we are remembered for. I can never tell my life story without acknowledging the power of God. He saw me through it all.
You turned 40 yesterday. How do you feel?
A rush of different emotions… It feels like 'This is it'. A phase of new purpose, a phase of rest, a phase of glory…
What does this new phase of life mean to you?
It means the world to me. The reasons why I was created are all working together. I find myself in many different capacities and they are all coming to shape. This phase shows me an even brighter future, a life that is well spent and meaningful, making a difference and influencing others, which is really the essence of life itself.
You have kick-started some pet projects? Tell us about them
To commemorate my 40th birthday, we are launching the 'Right the Wrong' Initiative. We make choices daily and some consequences are extreme. This initiative focuses on young people and seeks to enlighten them on consequences leading to detainment and conviction in Nigeria. And also, how to find hope and achieve a better life as an ex-convict in Nigeria. My visits to Agodi prisons and its deplorable states, and also poor and lack of proper rehabilitation of ex-convicts after prison life has inspired this initiative.
What motivates and inspires you?
My journey, my faith, my family and my mentors, great men and their stories, they all contribute to my inspiration.
As a man of many parts, how do you balance it all?
I always try to focus on what's really important for the now… This way, I know what to do per time. If it's not important right now, it can wait.
Words for aspiring mediaprenuers?
Never lose the virtue of patience and hard work. Believe in yourself, believe in your God. A pregnant woman need not envy a nursing mother… your time will come!