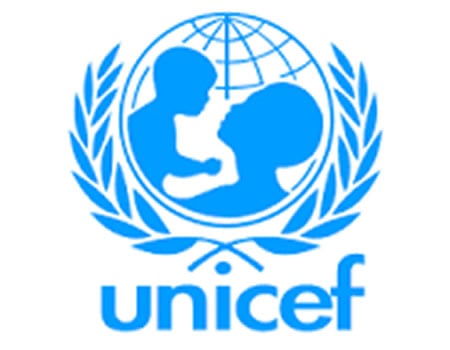 THE United Nations Children's Fund (UNICEF) has revealed that its recent report has indicated over 50 per cent of girls in some Northern states who attended primary schools are unable to transit to secondary schools.
This prompted the UN agency to introduce Girls for Girls (G4G) initiative to tackle the menace of school drop out in three Northern states of Zamfara, Katsina and Bauchi States.
UNICEF's Education Specialist, Mrs Azuka Menkiti made this known during a media dialogue organised by the Ministry of Information and Culture in collaboration with UNICEF in Zamfara State.
She said the high drop out rate of girls from schools between primary four to six, and the inability of many of them to continue up to secondary school level gave rise to the implementation of the G4G initiative.
She disclosed that the implementation of the programme, which commenced in 2017, has encouraged the enrolment of about 15, 303 girls in select schools through the Girls for Girls (G4G) initiative in three northern states namely Bauchi, Katsina and Zamfara.
ALSO READ: EFCC'S 603 inconsequential convictions
She said the G4G initiative, a component of the Girls' Education Project Phase 3 which is targeted at higher primary schools and junior secondary schools was focused on the girls' enrolment, retention and completion of primary schools as transition primary to secondary.
She noted the new approach to reducing the challenge of out-of-school children, especially the girl child, is currently operational in 300 primary schools in 18 local government areas across the three states.
According to her, the initiative which was supported by the United Kingdom Department for International Development (DFID) and implemented by UNICEF through civil society organisations and state basic education boards, has carried out direct training of 600 girls on leadership, social and vocational skills.
Menkiti explained that the G4G was making use of mother associations and a minimum of three mentors in each school, to make the girls conscious of who they are and why they should remain in school.
"15, 303 girls; Bauchi 5, 284, Katsina 5620 and Zamfara 4,399, have been enrolled and participating in 813 established G4G groups across 18 LGA's in the 300 pilot schools in three states.
"In the months following the inception of this programme, a lot of positive changes have been seen in the girls who now aspire to become great women in future. The G4G is to create a platform for empowering girls with knowledge, skills and confidence to exercise the right to enrol and remain in school.," she said.
Executive Director, Life Helpers Initiative in Zamfara state, Mr Tayo Fatinikun, said since the inception of the initiative, there have been results of greater interest in education and exposure of the girls to an enhanced learning attitude and life skills.
He explained that through the mentors and mother associations, the girls were trained on social, vocational and health-based issues through school-based safe space, extra curriculum activities established in support of the enrolled girls in benefiting Local Government Areas (LGAs).
"Zamfara is one of the educationally disadvantaged Northern states of the federation with very poor and low enrollment, retention level and the strong disparity between boys and girls enrollment. Our targets are the children, women of reproductive age, youth and the community structures."
The High-Level Women Advocacy (HiLWA) in charge of implementing G4G in Bauchi State, disclosed that the initiative which was instrumental to giving girls a voice to speak out on issues affecting their education or life, in general, has been keyed into by the state government.
The Secretary-General HiLWA, Halima Maigari explained that this was possible because three mentors are attached to each benefiting school to better relate with the girls on their challenges saying, "G4G is a girls space where they discuss their problems openly amongst themselves or during a one on one interaction with their mentor."
"We have taken ownership of the initiative to ease the funding from UNICEF. We also have sustainability plans by ensuring other local governments not captured by UNICEF are part of the training in order to ensure there is a replication in those places not captured in the pilot phase of G4G in the state.
"As a result, there is an increase to 224 schools with G4G groups in Bauchi state under the efforts of the state government because of the positive results of G4G and so presently, we have in total, 324 schools with G4G," she said.