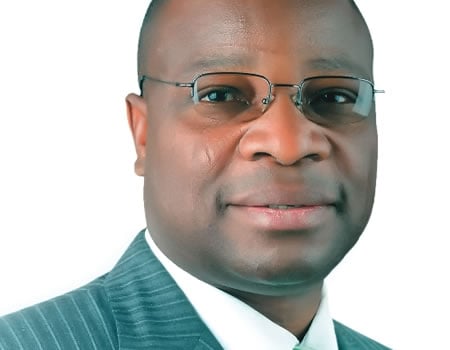 ONE of the Aspirants in Saturday's Peoples Democratic Party (PDP) governorship primary election in Osun state, Dr. Akin Ogunbiyi on Monday stormed the National Secretariat of the Party in Abuja with a strong worded petition in which he demanded that he should be declared the winner of the exercise which produced Senator Ademola Adeleke as the Party's candidate.
Addressing newsmen yesterday after the presentation of his petition to the National leadership of the Party, Ogunbiyi who was flanged by other aspirants who stepped down for him in the race, faulted the process that produced the winner of the primary election,
Dr Ogunbiyi based his protest on the ground that 42 voided votes and 128 unaccounted votes were his, adding that the total votes he garnered amounted to 1,732.
According to him, "I, Dr. Akin Ogunbiyi having pulled the highest number of votes in the primary election of 21st July 2018, be declared the validly nominated/elected PDP governorship candidate for the forthcoming September 22, 2018, the gubernatorial election for Osun state."
Dr Ogunbiyi also questioned Adeleke's eligibility for the poll, stressing that a document allegedly submitted by the lawmaker as evidence of his educational qualification up to school certificate level does not meet the basic qualification stipulated by the 1999 Constitution (as amended) and the Electoral Act.
According to him, "the Principal of Muslim Grammar School, Ede, Mr. Khalid Abbas who purportedly signed the testimonial had not been posted to the school in question as at the date indicated on the document.
ALSO READ: 2019: Saraki set to launch presidential bid
"The Principal has denied ever issuing or signing it and the denial is very well on record."
He also called for the disqualification of Adeleke on the ground that "Contrary to Section 30, Sub Section E of the Electoral Guidelines for primary election 2018, the total number of delegates accredited was not announced before the commencement of voting."
Dr Ogunbiyi declared that from all the available evidence within his disposal, "it is evident that the whole process skewed against my candidacy and the conduct fell short of the provisions of the Electoral guidelines for the gubernatorial primary election of the Party."
However, In a swift reaction, Senator Adeleke dismissed all the allegations and pleaded with aggrieved party members to join hands with him to reclaim the state from the All Progressives Congress, APC at the forthcoming poll.
‎According to him, "My emergence as the governorship candidate of our great party marks the beginning of the divine liberation of our dear people from repression and oppression."