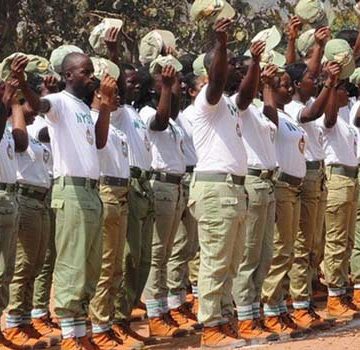 THE National Youth Service Corps (NYSC) has urged the Federal Government to make its Skills Acquisition and Entrepreneurship Development (SAED) compulsory for all corps members in the country.
Mrs Chinyere Ekwe, Head of SAED in the Federal Capital Territory (FCT) office of NYSC, made the call in an interview with the News Agency of Nigeria (NAN) in Abuja on Saturday.
She said that making the training compulsory to all corps members would increase the number of youths trained in various skills targeted at growth and development of the nation.
Ekwe explained that SAED was introduced by the scheme to enable corps members to learn and develop one or more skills for self-reliance.
According to her, the initiative was introduced to support Federal Government's efforts at addressing unemployment in the country, but presently, it is not compulsory for the corps members.
"This defeats the aim of introducing the programme, because if more youths participate in skills training, more youths will become self-employed, self-reliant and employers of labour.
"If more youths are trained, they will in turn train many others, but in a situation where this programme is not compulsory for them, you find that a lot of them may show lackadaisical attitude towards it.
"I also think that there is need to reduce the training fee to a minimal rate so that more corps members can participate.
"The FCT Coordinator, Mr Salawu Abdulrazak, has tried to bring down the training fee to N10, 000 for six-month training and for corps members can to pay in installments.
"If more is done to support the corps members by bringing down the fee, it will encourage more of them to join," Ekwe said.
She also urged the government to support the scheme with provision of materials, saying that training large number of corps members yearly in various skills without materials was a major challenge to the scheme.
According to her, right now in the camp, hands-on training is free, but there are no materials for corps members to use in the training. We also do not have well-equipped skills centres in the area councils.
Ekwe commended the National Information Technology Development Agency (NITDA) for its effort in providing an ICT center at the orientation camp for training of corps members.
She urged serving corps members to make use of the opportunity to learn one or more skills in order to become skillful, self-reliant and productive.
She said that emphasis on certificate was waning in Nigeria, adding that it was therefore why learning a skill or more had become necessary.
"You will be empowering yourself and other youths by doing this."
The NYSC official said that many corps members who had passed through the programme had established businesses, adding that SAED's partners had also continued to support corps members with start-up capital.
She said that partners like Bank of Industry (BoI) gave corps members loan as much as N2 million, while the Central Bank of Nigeria (CBN) also had a loan scheme that could give N3 million to a corps member.