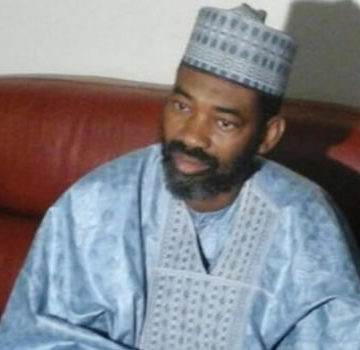 THE Zamfara State Deputy Governor, Malam Ibrahim Wakkala, has donated clothes to 5,000 widows, orphans, needy and people with disabilities for sallah celebration.
Distributing the materials at his resident on Saturday in Gusau, Wakkala said the donation was his own personal assistance to the needy.
"You know, Islam is always recognizing assisting the needy especially in this holy month of Ramadan.
"Therefore, it is part of my personal activities in month of Ramadan to provide food and clothing materials and cash to the needy in order to assist them to fast, worship and celebrate sallah in happy mood.
"As Muslims, we all know in the Holy Qur'an, the Almighty Allah has commanded and encouraged giving out assistance to needy during this holy month of Ramadan.
"I am, therefore, using this medium to call on well meaning individuals and political office holders to provide similar assistance to the people in their respective communities," he said.
Wakkala also called on Muslims to use the Ramadan period to pray for the quick recovery of President Muhammadu Buhari, who is in London, receiving medical treatment.
The News Agency of Nigeria (NAN), reports that each beneficiary received one set of clothes and 1,000 naira.
The state government had on Saturday  given similar assistance to 25,000 same categories of people through the 17 emirates of the state.