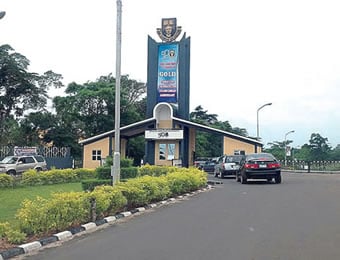 Authorities of the Obafemi Awolowo University (OAU), Ile-Ife, on Tuesday described as untrue and misleading, media reports listing the institution as part 38 universities that have increased tuition fees.
Read also: 38 varsities have increased fees —ASUU
The university in a press release signed by its Public Relations Officer (PRO), Mr Abiodun Olanrewaju said there was no iota of truth in the media report, saying the tuition fees payable by students of the institution remain unchanged.
According to the release, "although there may be paucity of funds from the Federal Government in running the institutions of higher learning which might have prompted some universities to upwardly review their fees, the situation in OAU is quite different."
The release reads in part, "For the avoidance of doubt, there was no meeting either of the university management or Senate, where the fee increment was announced, and the vice chancellor of the university, Professor Tope Ogunbodede has not contemplated on increasing any fee in OAU.
"In actual fact, his administration is poised to making the welfare of staff and students a topmost priority. The vice chancellor has advised the students, their parents and or guardians to completely disregard as unfounded rumour the said news item."
The release quoted Ogunbodede as saying that the administrative and academic affairs of OAU will not be run in secret, adding that he will not renege on his pledge of running a very open and transparent administration.