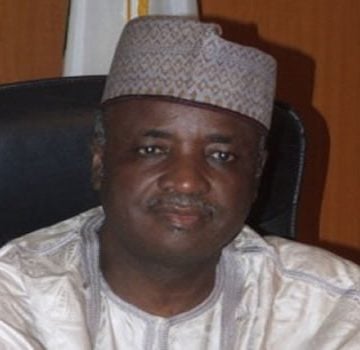 THE unity of Nigeria is not negotiable, hence, the need to sustain the fervent prayers for its peace and unity, Sen Aliyu Wamakko (APC-Sokoto North), said on Wednesday in Sokoto.
Wamakko made the assertion on Wednesday while receiving the state Governor, Alhaji Aminu Tambuwal, various groups and individuals who paid him homage on Sallah celebration.
The senator, who is also a former governor of Sokoto State, said that Nigeria and Nigerians would benefit more under a united, peaceful and socio-economically prosperous nation.
He said: "No nation can develop in an atmosphere of acrimony, discord and general insecurity.
"In the same vein, no nation can develop and achieve greatness, while in disarray and commotion."
Wamakko, who is the Sarkin Yamman Sokoto, called on Nigerians, irrespective of their religion, ethnic or cultural affiliation, to sustain their fervent prayers for continued unity in the country.
The former governor said that respect among Nigerians should be mutual, reciprocal and not otherwise.
Wamakko urged Nigerians to cooperate with the President Muhammadu Buhari-led government to build a peaceful, strong and united Nigeria.
The senator said that this would enable the country to speedily recover from its current challenges and wax stronger.
Wamakko, also the Chairman, Senate Committee on Basic and Secondary Education, admonished parents to enrol their children in both western education and religious schools.
"No nation can fully develop without sound and proper education of its citizenry.
"The National Assembly is religiously committed to ensuring that all Nigerians have access to quality education," the senator said.
He lauded the Acting President, Prof Yemi Osinbajo, for his ongoing relentless efforts to ensure a united Nigeria.
Wamakko urged Nigerians to sustain their fervent prayers for President Buhari to regain his health fully to enable him to come back to Nigeria and continue the good work he has been doing for the nation.
Earlier, the Chairman, Dange/Shuni Local Government Area, Alhaji Mode Dantasallah, said that the group's visit to the former governor was to felicitate with him on the occasion of Sallah celebration.
The News Agency of Nigeria (NAN) reports that Wamakko and his visitors later went into a closed door meeting.