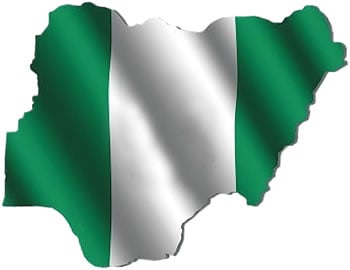 Today, as we celebrate Nigeria's 58th anniversary of independence and the hand down negative legacy of divide and rule politics, which has hindered our genuine quest for a true republic and the needs to constantly remind ourselves, as patriots that the challenges are enormous and daunting? The Agenda should be set aside, in an era of morbid nationalistic fantasies and the darkest moments of our democratic journey.
Attaining 58 years of freedom is indeed a significant milestone. Nonetheless, we have faced many challenges and problems in the past 58 years. We have had treacherous military coups, communal riots, pogroms,  the Niger- Delta armed revolts, assassinations of  prominent Nigerians and Heads of State, Boko haram terrorist violence and above all a long secessionist war(1966- 1970) that threatened to tear apart the country.
As Nigerians we must continues to instigate cross-cutting conversations that draw in multiple perspectives. This article offer a flexible narratives which explores progress and unpack the diverse challenges that persists or is emerging today in our nation – building efforts and the urgent need to restore hope to Nigerians and it is against this backdrop that this essay intends to focus reflectively on the recent past of post-independence Nigeria and ponder over its shaky and uncertain future while drawing extensively from best practice from other countries with similar colonial heritage.
Over the past decade, Nigeria has blossomed both as a country and a people aimed at driving positive change. At the same time, citizenship and inclusion have come increasingly under threat from a multitude of religious and ethnic forces. Corruption, rule of law, Land tenure system, weak institutions, rising call of restructuring and resources control, are placing a severe strain on cohesive, equal and fair Nigerian state.
Curiously, realizing and protecting the right to Nigerian all is a growing challenge. Most Nigerians who are stripped of their livelihood outnumber persons who receive a fair share of the state resources. Indeed, the recent crisis in the National Assembly is a stark reminder that can escalate to the collapse of democratic institutions and in the recent past in our national memories has been the telling of pain, poverty, brutality, murder, mass extinction, every form of venality and cyclical horror ever imagined in our nation building efforts.
ALSO READ: Challenges of youths
While Nigeria's post-independence record is certainly impressive to some analysts, what is saddening -and somewhat exasperating – is the realisation that we could have achieved much, much more but for political and economic mismanagement. Had our post-independence governments' particularly the treacherous military regime led wisely, Nigeria could have been an economic powerhouse in Africa and indeed the world. Our political class -selfish and shortsighted; looking at the prevailing political and economic situation of today, it appears that no critical lessons have been learnt even after almost six decades of independence.
Furthermore, there can be no peace, stability and reconciliation as long as the political parties do not respect the rule of law and internal democracy.  The future for many Nigerians seems gloomy and tedious. This despondency is commonplace.
In the final analysis, the unity and integrity of our nation do not depend on its empty political strength or structures of governance but on the will of its people. The Nigerian State needs to be re-structured and the nation re-invented for its inevitable assignation with destiny. Therefore, Nigeria at 58 faces the unfinished yet challenging task of building a new Nigeria
Samuel Orovwuje,  Lagos.