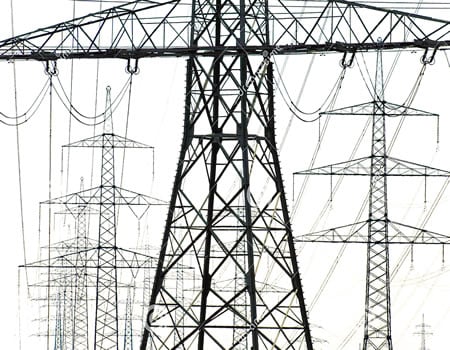 THE management of Niger Delta Power Holding Company (NDPHC), owners of National Integrated Power Projects (NIPP) has commissioned two injection substations of 30 Mega Volt Ampere (MVA) capacity to boost electricity supply in Lagos and its environs.
Mr Chiedu Ugbo, the Managing Director of NDPHC, who inaugurated the project on Tuesday in Lagos, said the two 15 MVA power injection substations would boost electricity supply to customers within Ikeja Disco and its environs.
Ugbo said that the company was not just concerned with increasing the quantum of power distributed, but also the quality of electricity is supplied.
The NDPHC boss said that one of the injection substations is a 15 MVA, a 33/11KV capacity which currently has a peak load of 7.7 megawatts, adding that it was a dream comes true for the people of Lagos.
He said the project was constructed by the Niger Delta Power Holding Company (NDPHC) under the National Integrated Power Project (NIPP) of the Federal Government.
Ugbo said that the project would go a long way in boosting the economy of the state through the expansion and sustainability of small-scale businesses.
According to him, "as from today, the residents within the Ikeja Disco and its environs would start benefiting from the effective and efficient power supply. The substation is currently serving Small and Medium Enterprises (SMEs) within the community including banks, eateries, shopping plazas, roadside shops, welders, block industries as well as religious places of worship.
"Part of the 11kv line from injection substation has been connected to Ikeja Disco existing network. This connection makes the substation coverage wide in serving the communities within Alimosho Local Government Area.
"We are working tirelessly to ensure that all pending project is completed soonest, We have over 70 distribution projects ongoing across the country."
The NDPHC boss said that when all pending projects are completed it would increase electricity supply to various communities across the country.
He said that the project was part of the Federal Government's power sector recovery programme to boost electricity generation and distribution system.
The managing director said that NDPHC projects would help to address key bottlenecks in the distribution network and improve access to affordable and reliable electricity service to Nigerians.
He, however, lauded Mr Babatunde Fashola, the Minister of Power, Works and Housing, under whose leadership, NDPHC was transformed better for effective service delivery.
Ugbo said that over 40 projects have been completed in the last two years under his watch while commending his predecessor, Mr James Olotu for his effort in ensuring effective monitoring and completion of projects to meet world standard.