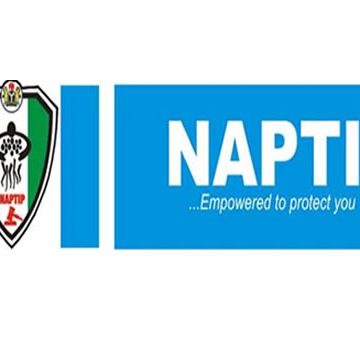 THE National Agency for the Prohibition of Trafficking in Persons has revealed that human traffickers now recruit fertile young girls for organ harvesting and donation of ovaries for In Vitro Fertilization (IVF) treatment.
The anti-trafficking agency has also engaged some local witch doctors as its ambassadors to join in the fight against human trafficking, particularly in the area of oath-taking which traffickers use as a powerful tool to hold their victims captive.
Director-General of NAPTIP, Dame Julie Okah-Donli, made this known on Monday in Abuja a one-day symposium on the investigation and prosecution of human trafficking with the theme: "Global Trends in Combating the Scourge of Human Trafficking".
She disclosed that the agency as part of advocacy visited some of the shrines in Edo state, where some native doctors who agreed that they unwittingly help in administering an oath of secrecy on the trafficking victims in order to remain faithful to their "Madams" and conditions of service.
She lamented that the state has a high prevalence of human trafficking in the country, saying some local witch doctors were involved in the trafficking of persons to Europe according to investigations.
The NAPTIP boss, however,  explained that some of the local witch doctors said they were not properly briefed by the traffickers on the natural business they do.
She added that the native doctors have now revoked the oath administered to some of the victims, saying this has helped to make the victims speak out and volunteer information.
She said: "When we gathered these witch doctors recently to sensitise them on what human trafficking victims go through in Europe, they were shocked.
ALSO READ: Human trafficking: Bayelsa donates office complex to NAPTIP
"They have made their commitments to with us to fight the menace of human trafficking," she said.
She disclosed that once human traffickers get a victim's consent by force, fraud or coercion, such person would be made to take an oath of secrecy before a local witch doctor in a shrine.
She said some rituals are performed on the victims, using their urine, pubic hair, fingernails, eyelashes, menstrual blood, underwear and other personal effects to serve as a bond between the victims and the traffickers.
She noted that one of the disgusting trends of human trafficking in Nigeria was a mass movement of children and women into Europe in search of "better lives" through Libya, Morocco and other crossing points.
Okah-Donli said human trafficking has taken another dimension in Nigeria as young fertile girls are now lured and deceived into donating their ovaries for a fee.
According to her, the ovaries harvested are sold for a higher price to women that want to undergo IVF.
She warned that those engaging house helps and paying salaries to agents were aiding and abetting human trafficking and that NAPTIP would not hesitate to arrest such persons and prosecute them in the law court.
She noted that human trafficking is considered to be tied with illicit arms sale as the second largest source of criminal income worldwide, generating about $150 billion per year, according to International Labour Organisation.
"This illegal industry which has achieved tremendous growth is a dreadful by-product of global poverty and unchecked greed and has endangered the security of mankind and that of the Nation.