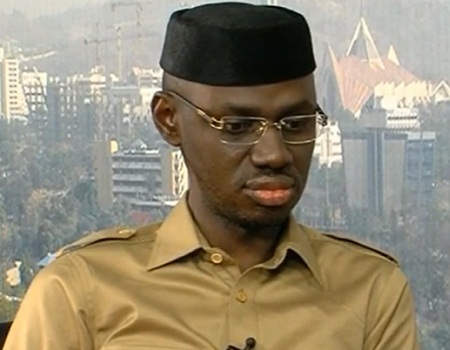 THE former Deputy National Publicity Secretary of All Progressives Congress (APC), Comrade Timi Frank, has said that Nigerians will soon realise that his former political party has been cursed, now in confusion and urgently needs deliverance.
To this end, he called on Nigerians to unanimously reject the APC at all levels in 2019, warning that if the current administration is allowed to continue beyond the next general elections, Nigeria might witness further economic and social stagnation.
Comrade Frank in a statement said that it is increasingly difficult for APC to unite its members and make decisions that are in their best interest.
According to him, "if a ruling party cannot be united in making a decision on whether to adopt direct or indirect primaries, such a party can neither unite nor lead the country on the path of progress".
Frank, however, said that "the current chaos in the APC is reflective of the lack of direction which the ruling party had foisted on the country in the last three years".
He added that: "It is a shame that a ruling party cannot unanimously take and stand by its decision on the mode of its primary election.
"Nigerians will soon realise that the calibre of people remaining in the APC are only there for their personal political interests and not for the good of the country.
"It is only in the APC-led Federal Government that more than three camps exist around the President – where the Chief of Staff has his own camp, Vice President leads another camp and the President himself is comfortable presiding over a divided house.
"The case is the same among the security agencies where there is no synergy and harmony. So how can a disunited ruling party protector unite a vast country like Nigeria?", he stated.
He also recalled how the President himself was talking back and forth on whether tenure elongation or not should be adopted during the last days of Chief John Odigie-Oyegun's chairmanship of the party.
Infighting within the party, he said "epitomizes APC's lacklustre leadership approach which has manifested in unmitigated crisis, policy somersaults, dwindling economic fortunes and rising unemployment and insecurity across the country.