Lagos State proffering solution to ocean surge ― Hon Adams
• gets 2021 Lagos State House of Assembly Lawmaker Award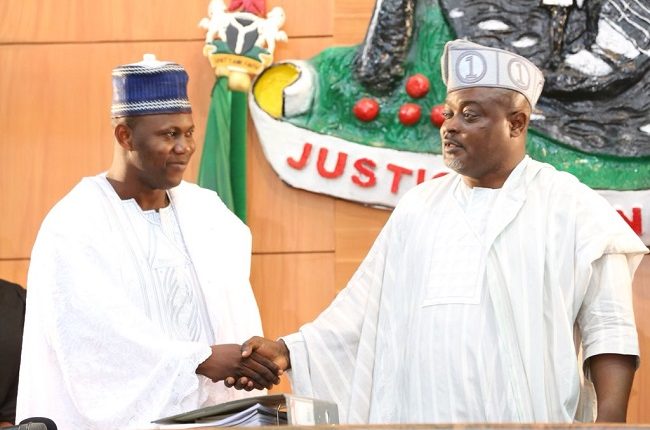 The Deputy Majority Leader, Lagos State House of Assembly, Hon Noheem Adams has applauded ongoing efforts toward addressing the problem of ocean surge in the state.
Hon Adams, a member representing Eti-Osa Constituency 1 of Lagos State, who spoke during a media chat at the sideline of the maiden Nigerian Parliamentary Excellence Awards 2021 organized by Daily Independent Newspapers, also commended Governor Babajide Sanwo-Olu for his unrelenting efforts toward the execution of various developmental projects.
While expressing optimism in the ability of Nigerian youths to hold elective offices at all levels, Hon. Adams who was conferred with the Lagos House of Assembly Lawmaker of the Year 2021 Award, said: "I believe that the youths of now, are capable of handling political offices or public offices because I have seen so many youths.
"Like if you come to the Lagos House Assembly, at least I can still count up to seven to 10 youths and they are doing well and they are representing their constituency very well.
"There was never a time their constituency has even complained about them. So if we are given the opportunity to also represent further, I think the youths would do more.
"The youths also have woken up from their slumber. They are ready to lead not only the State but the country as a whole," he stressed.
While speaking on some of his achievements, he said: "When I came in as a Legislator, I was able to construct a building in Ajao Olomo Primary and Secondary Schools in Ajao. I was able to construct ICT centres, which have computers and have impacted the children. Prior to now, they did not have an ICT centre in the school.
"So I was able to do that. I was able to construct boreholes in some communities like the Ilaje community, in Oniro community, and so on, so that people could drink potable water.
"When it comes to representing people, I have been able to represent them very well. I am accessible, I am available to them any time they want me. I am always available to my people.
"Currently we have the problem of ocean surge that is happening in Alpha bridge and within that coastal line area, and I moved the motion and I want to thank the Speaker for giving me the privilege to move the motion and the Executive in Council, the Governor, has started working on how to find a lasting solution to that ocean surge.
"There are so many emotions I have been able to move. About nine motions I have been to move in Lagos State House of Assembly," Hon. Adams noted.
The lawmaker who expressed delight over the conferment of the award on him dedicated it to the "Speaker of the Lagos State House of Assembly, Rt. Hon. Mudashiru Ajayi Obasa.
"He is the person that has taught me the role of legislative business as far as the Lagos State House of Assembly is concerned. He has encouraged me. He has built me. He has been able to nurture me. He is my father. I am bold to say that he is my leader and mentor. So I am dedicating the award to the Speaker. It is a dream come true," he noted.
Other recipients of the award include: Members of the 9th Senate and House of Representatives, namely: Senator Oluremi Tinubu; Chairman, House of Representatives Committee on Media and Public Affairs, Hon. Benjamin Kalu; Hon. Unyime Idem; Hon. Awaji-Inombek Abiante, Hon. Anayo Edwin, Hon. Kolawole Lawal, Hon. Ben Igbakpa, as well as Speaker of Delta State House of Assembly, Hon. Sheriff Oborevwori, among others.
YOU SHOULD NOT MISS THESE HEADLINES FROM NIGERIAN TRIBUNE
Buhari Urges MTN For Quality Service, Downward Price Review In Cost Of Data, Other Services
President Muhammadu Buhari Friday at State House Abuja urged the MTN Group to make the available top-of-the-range service to its Nigerian subscribers…  Lagos State proffering solution to ocean surge  Lagos State proffering solution to ocean surge  Lagos State proffering solution to ocean surge  Lagos State proffering solution to ocean surge.