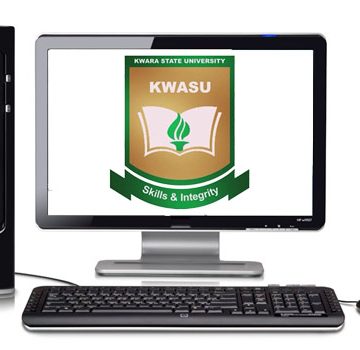 A former lecturer in the Department of Crop Production, College of Agriculture, Kwara State University (KWASU), Malete, Dr Solomon Osunlola, has reportedly committed suicide.
While it could not be confirmed whether the deceased hanged himself or took poison, investigations, however, revealed different reasons for the suicide mission of the former university don.
While it was gathered that the registrar of KWASU had written, informing him of his conversion to a contract staff from a full-time appointment, it was also learned that depression induced sickness might have led to the death of the middle-aged man.
A source in the university, who craved anonymity, said that depressed Osunlola had started misbehaving after conversion of his appointment.
One of his friends was also said to have offered to assist him with a job at Landmark University, Omu Aran, but the deceased failed to submit his credentials.
Moreover, people were said to have been surprised and thus doubted the authenticity of his PhD certificate.
It was also gathered that after the conversion of his full-time appointment to a contract staff, a friend of his, who had seen him depressed had taken him to a cleric.
The cleric was said to have counselled him while his friend was also said to have followed him to members of his family, said to reside in Ibadan.
It was gathered that the deceased's family members had to force the door to his room open when he did not come out in the morning and were shocked to have found out that he had committed suicide.
Speaking on the development, Director, Public Relations, KWASU, Dr Isiaka Aliagan, confirmed Osunlola's death.
"The Management of KWASU, Malete, would like to clarify that the late Dr Oluremi Solomon Osunlola, was a Lecturer 1 in the Department of Crop Production, College of Agriculture. He joined the services of the Institution on a full-time appointment in 2010
"However, during staff verification, it was discovered that the late Osunlola had already retired from the Federal Ministry of Agriculture, Kwara Office, before taking up a full-time appointment with KWASU.
"Despite the fact that the deceased violated the rule of his engagement, the University, in August 2017, converted his appointment to Contract, on compassionate grounds. This is all we can say about the late Osunlola," he said.