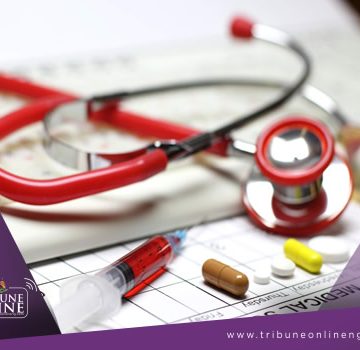 MEDICAL doctors attached to Central Hospital, Warri, Delta State, have stated that the hospital and others are open for services and so people should not sit at home and say hospitals are on strike while doctors are still rendering some services to patients.
The Chief Medical Director (CMD), Central Hospital Warri, Dr Paul Okubor made the remark on Monday in respect of the ongoing nationwide strike by the Joint Health Sector Union JOHESU.
Okubor told journalists that the doctors were on ground to attend to patients who came for medical attention and that activities in the hospital have not been crippled services because doctors are on duty.
He said that only the JOHESU members in the hospital were actually observing the industrial action called by its national executive on May 10, 2018.
TribuneOnline reports that the national body of JOHESU had ordered its members to go on an indefinite strike following the failure of the Federal Government to heed to some of its demands.
Some of the JOHESU 15-points demands included: payment of promotional arrears, specialists allowances, employment among others.
JOHESU comprises Medical and Health Workers Union of Nigeria (MHWUN), National Association of Nigeria Nurses and Midwives (NANNM).
Others are: Senior Staff Association of Universities, Teaching Hospitals, Research Institutes and Associated Institutions (SSAUTHRIAI), Nigeria Union of Allied Health Professionals (NUAHP) and Association of Medical Laboratory Scientists of Nigeria (AMLSN).
Speaking further on the situation, Dr Okubor said:
"As the medical director of this hospital you can see that I am on duty attending to patients at the antenatal care, other consultants are also attending to patients.
"Though JOHESU is on strike, doctors are not involved. Doctors are rendering services to patients who are coming in.
"Of course JOHESU members are part of the hospital and if they are not around some of those areas may constitute some problems, but we are finding ways to go around it.
"The hospitals are opened for services, so people should not sit at home and say hospitals are on strike. We are still rendering some services to patients," he said.
ALSO READ: Strike: FG cautions JOHESU members
The CMD said that some wards were not functioning properly because the nurses were also part of the JOHESU.
"As it is now, the nurses are on strike so we may not be able to open all the wards for so many reasons, including security reasons.
"We may also not have enough manpower to use all the wards that is why we are using few wards."
He, however, said that the Children Emergency Ward was opened and that doctors were attending to children with emergency problems.
"We are also seeing our patents, we attend to them, prescribe drugs and they go home. For those who are critically ill, we take them to the emergency ward," Okubor said.