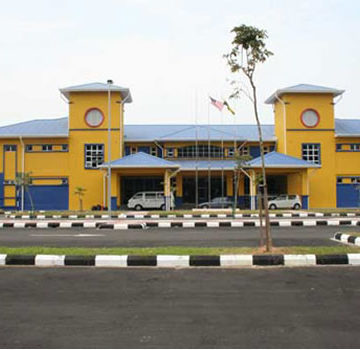 THE International Standards Organization (ISO) has certified the Nigerian Meteorological Agency (NIMET) to be in compliance with world best practices in observation and publication of weather status in the country.
Disclosing this at a workshop organized by the Agency for State Meteorological Inspectors (SMI) in Abuja yesterday, the Director General of the NIMET, Prof Sani Marshi stated that the ISO certification was first of its kind in Africa.
"International Standards Organization has certified NIMET as the first African Meteorological Agency to be to be certified with the 2015 standards certification."
He noted that the certification was due to automation of the services of the Agency both technical and administrative and also the reliable predictions made by the Agency over the past years.
While declaring open the workshop, the DG noted that to coordinate weather activities, the staff of the Agency must be conversant with the ethnics and conduct required to accurately observed and dispense information on weather status.
"Weather is very critical not just to airlines, but also to agriculture and other areas of our daily living, before information about weather is given out, observation must be made. If the staffs that are carrying out this job are not properly treated, it will affect the judgment of their observation' Marshi stated.
He also revealed that the Agency has adopted a new information dissemination approach using the mobile phone application known as the Mobile MET to effectively reach out to the public and also use same to generate revenue for the NIMET.
Marshi explained that Nigerian Communication Commission (NCC) has granted the Agency a frequency and phone users will be able to subscribe to NIMET and be receiving weather information via their phones.
Also speaking at the workshop, Chairman Organizing Committee, Dele Ojediran said the idea was conceived in 2007 with the aim of equipping and sensitizing SMIs and CMT's to be more apt in the discharge of their responsibilities.
He explained that the sensitization program is expected to boost the manpower of the Agency, "the observation cadre lacks adequate manpower in Synoptic, Upper Air, Agromet, Hydromet and Marine units and among others".
"We therefore request that recruitment and training of more personnel in these areas be considered paramount as their services are critical for weather forecasting, research and aviation operations," ojediran observed.
He also called for the licensing of professional personnel to complement the efforts of the staffs noting that, licensing of the Meteorological professional cadres (weather observers and forecasters) as stipulated by World Meteorological Organization will enhance efficiency of NIMET services.