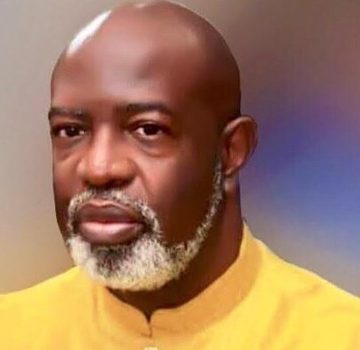 Renowned economist Bismarck Rewane had a wry smile on his face when he recalled the promise of Nigeria's Minister of State for Petroleum Ibe Kachikwu who promised that the country's refineries would be up and running by 2021. He doesn't even think they would work by 2025 if the government holds on to them and continues to pump in funds to revive them. Rewane, who was speaking at a conference organised by the CFA Society Nigeria, would rather the private sector was brought in to revive the refineries. He believes the private sector can play a pivotal role in helping Nigeria's economy recover fully and grow impressively.
ALSO READ: Avoiding the rut of analysis paralysis
Even in challenging economic times such as one Nigeria is currently in, businesses have always found a way to survive, sometimes with a little incentive from the government and at other times, on their own, hence the often held belief that private sector-led growth is the best bet for economies to develop.
By remaining innovative, businesses have disrupted systems and created alternative ways of doing things. It is this attribute coupled with doggedness and commitment to purpose, that has made some privately-held businesses thrive and prosper, despite the current state of the economy. It is even more difficult when you play in a niche market like luxury, an industry where Julian Osula has thrived over the past decade.
The luxury king highlights the cost of running a luxury business showing that it is no mean feat, especially in a country where access to capital is difficult.
"Luxury business is very capital intensive – I mean a high-end luxury watch goes for about $30,000, so you can imagine how much it will cost to stock up your showroom," Julian Osula notes.
However, the luxury merchant, like many other successful business owners in Nigeria, has never allowed challenges such as capital, among others to stop him. He wants young people to learn from his life of hard work, prayers, transparency, honesty and focus.
"These five things helped shape the man I've become; they will help you too," says Julian Osula.
He also emphasises the need for businesses to be innovative. "No business thrives without being innovative," Osula adds.