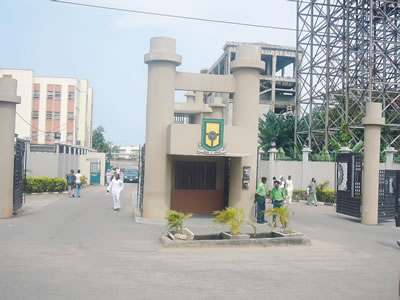 HOUSE of Representatives Committee on Tertiary Education and Services has commended the management of the Yaba College of Technology (YABATECH) for prudent utilisation of funds and the many projects completed by the institution within a short period.
Led by its chairman, Honourable Aminu Sulaiman, the committee thanked the rector, Dr. Margaret Kudirat Ladipo, for her leadership that has "kept the 70-year-old college improving day-by-day."
Sulaiman said the visit was required by law, as part of the committee's oversight function, as it affords its members the opportunity to assess the performances of funds allocated to Ministries, Departments and Agencies (MDAs) under their purview, so that they could give commendations or knocks where necessary.
"We cannot solely rely on reports and records sent to us by these MDAs; not that we do not trust them, but in fulfillment of the requirement of the law, we have to follow due process by ensuring that each MDA justifies the funds allocated to it. It also affords us the opportunity to assess areas of needs," he said.
He commended the rapport between the college's management and the labour unions, and urged other institutions to emulate YABATECH by promoting industrial harmony.
The rector sought the support of the committee for the quick enactment of the Polytechnic Act to assist in the smooth running of the sector.
Dr Ladipo said: "The paucity of funds for running the polytechnics has been a nightmare we all have to share. I am using this opportunity to appeal that the committee uses its good offices to help shore up funds allocation to the sector and assist YABATECH in developing the Epe campus to further expand the carrying capacity of the college.
"The constraint of space has made it expedient for management to look towards the Epe campus for future physical growth. The Epe campus is a 46-hectare parcel of land donated to the college by the Lagos State government for educational development in 1986.
"The challenge of transforming a virgin land into a vibrant and full-fledged academic campus is enormous. It will entail the provision of infrastructure and drainage, such as road, water reticulation, power supply network, fencing, and many other usages.
"This is why the land area of the campus is only about five per cent utilised in spite of the acquisition of the land since 1986.
"The college will appreciate the support of government in the development of the Epe campus, as this is, indeed, the future of YABATECH."