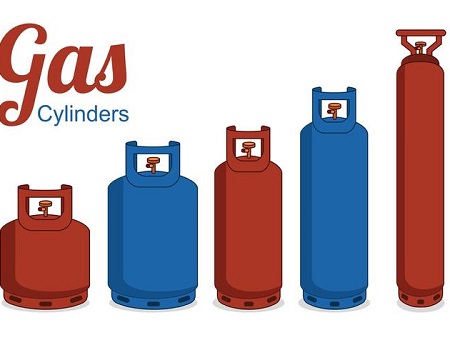 SAFETY professionals have identified the need for sectoral policies and regulatory framework binding all gas filling stations, dispensing plants to check the integrity of cylinders before they are charged with cooking gas.
This is as they charged Nigerians to subject their cylinders to all-round integrity test, where valves, state of corrosion are examined by qualified personnel, at least every 14 months.
This imperative was stressed at the Safety Management Forum of the Institute of Safety Professionals of Nigeria (ISPoN), Oyo State branch, with the theme, "Occupational Health and Safety: Key to Sustainable Development", held at Procter and Gamble, Ibadan plant, on Wednesday.
Leading the various presentations, Mr Ogunmuko B. O., decried the uninformed use and poor maintenance of cylinders by many Nigerians.
ALSO READ: We don't want you in our party, Ekiti APC tells Fayose
Consequently, he stressed the cylinders should be used only in well ventilated spaces, while cooking gas should not be bought from roadside retailers but from only credible filling plants.
"Everybody uses gas but are not aware of safety precautions. People should understand the gas they purchase. Moreover, cylinders should be kept outside and only used in kitchens that are well ventilated.
"They need to subject their cylinders to Integrity test every 14 months by qualified and certified personnel. If the valves are well maintained, cylinders not corroded or exposed to excess heat, they can be used for even over 10 years. Also, there should be a regulation stating that gas filling stations should not charge without carrying out integrity test on cylinders," Ogunmoko said.
President, ISPON, Dr Nnamdi Ilodiuba, in his remarks, bemoaned that regulatory framework regarding safety was weak and needed to be more coherent to prevent overlapping functions by regulators.
Especially, he avowed that Nigerians needed to be better educated on safety, noting that ISPON had had to compel organisations to have safety officers, with threats of closure and fines.
In her own presentation, Mrs Mariam Arowolo of Ibadan Electricity Distribution Company (IBEDC), emphasised that hazards, casualties would be reduced if homes and organisations upheld basic safety tips in any of their endeavours.
She however pointed to the need for increased sensitization on the need for all Nigerians to be involved in safety to avert preventable casualties.
Other guests at the event which had safety professionals across various companies present, included, Chairperson, ISPON, Oyo State, Mrs Ajayi I. N., Senior Maintenance Manager, Nigerian Eagle Flour Mills Limited, Mr Olawale Olasinde, Registrar, ISPON, Mr Bola Aborode.