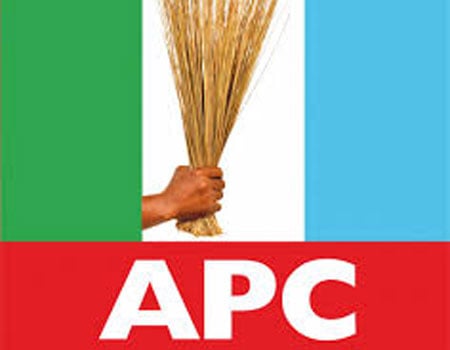 The leadership of the All Progressives Congress has apologised to Nigerians over the acute fuel scarcity in the  country.
In  a statement made available to journalists last night and signed by its spokesperson, Bolaji Abdullahi, the ruling party pleaded for understanding of commuters stranded at motor parks and vehicle owners who are facing the trauma of endless queues at gas stations.
The statement read in part:
"Our party acknowledges the difficulties Nigerians are currently experiencing as a result of the unfortunate fuel scarcity across the country; especially at this Yuletide period.
"We understand that the  Federal Government is doing everything to improve the situation and bring succour to the people as soon as possible.
"We also understand the unhappiness of Nigerians at this situation, which is happening for the first time in the Christmas period since the APC administration came to power.
"We also wish to note that while we accept the choice of the opposition PDP to make political gains out of the difficulties that Nigerians are experiencing as a result of this fuel scarcity,
"We, however, condemn their desperation to make the government and our party look bad by maliciously fabricating and circulating fictitious statements in the names of our government and party officials and then attack us on the basis of those same statements that they fabricated in the first place. This is bad politics.
"Once again we empathise with Nigerians at this difficult time and appeal for patience  with the Federal Government as they make efforts to improve the situation and find  lasting solution to this problem that has bedevilled every administration in our country, including the PDP administration under whose government, Nigerians would recall, the oil cabal enjoyed unprecedented prosperity."