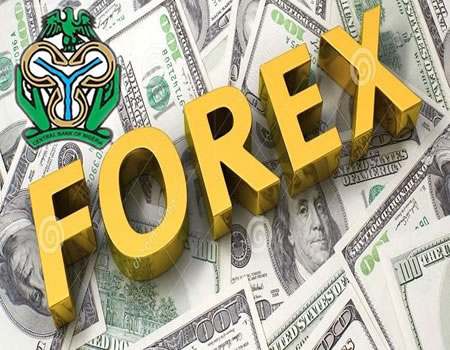 FOR the fourth consecutive quarterly, Nigeria's economy witnessed a continuous growth in total capital importation in the first quarter of 2018.
The total value of capital imported in the quarter stood at $6,303.63 million, translating to a year on year increase of 594.03 percent and a 17.11 percent growth over the figure reported in the previous quarter.
The Capital Importation report of National Bureau of Statistics (NBS) released on Friday attributed the increase in capital inflow during the quarter to increase in portfolio investment, which grew from $3,477.53 million in the previous quarter to $4,565.09 million, accounting for 72.42 percent of total capital importation during the quarter.
NBS divided capital importation into three main investment types: Foreign Direct Investment (FDI), Portfolio Investment and Other Investments, each comprising various sub-categories.
Since 2017 Q2, portfolio investment has been expanding faster than the other two categories, remaining the largest component of capital imported in Q1, 2018 at 35 percent of total capital imported.
FDI and Other Investment accounted for 3.91 percent and 23.67 percent of total capital importation into Nigeria in the quarter under review.
In the first quarter, FDI stood at $246.62 million, falling by 34.83 percent from the figure reported in the previous quarter, and growing by 16.67 percent on a year-on-year basis.
According to NBS, FDI in Nigeria was still weak when compared to portfolio investment and Other Investment, representing only 3.9 percent of total capital imported.
"Equity Investment, a sub-category under FDI contributed $246.61 million or 99.9 percent of FDI during the quarter, while Other Capital under FDI contributed less than 0.001 percent."
Banking remained the leading sector for FDI inflow, which attracted the most considerable amount of capital investment.
"During the first quarter, $1.18 billion overseas investment flowed to the banking sector, which accounted for 18.7 percent of the total capital importation exceeding production, servicing and telecoms sectors to become the second leading sector to receive capital investment, attracting $485.41 million during the quarter.
Abuja remained the leading state to receive foreign capital inflow after it overtook Lagos in the fourth quarter of 2017, recording an amount of $3.54 billion.
ALSO READ: Nigeria Recorded $1.792bn foreign capital inflows in Q2 ―NBS
At the same time, capital importation to Lagos increased marginally by 4.59% from $2.55 billion in the last quarter to $2.67 billion in Q1, 2018, while Capital Importation to Akwa Ibom was $43.62 million, which is a decline of 65.05% from the figure reported last quarter ($124.85 million).
In contrast, Ogun, Bauchi, and Kano witnessed strong growth in foreign capital inflow in the first quarter, each recorded respective growth rates of 182.06%, 370.59%, and 154.84% on a quarter-on-quarter basis.
The United Kingdom kept its leading role in capital investment in Nigeria in the first quarter of 2018, with $2.25 billion capital invested in Nigeria.
The US has also been one of the most important investors in Nigeria, usually either the largest or second largest investor country.