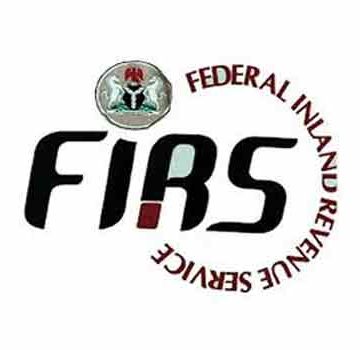 THE Chairman, Federal Inland Revenue Service (FIRS), Mr Tunde Fowler, said the Service collected N4.03 trillion revenue in 2017.
A statement by the Head, Communications and Servicom, FIRS, Mr Wahab Gbadamosi, on Wednesday in Abuja, said that Fowler made this known when he led a delegation to the palace of Oba of Lagos, Akiolu I.
He said that the delegation, which comprised members of FIRS Board, some members of House of Representatives and members of states' Boards of Internal Revenue Service was at the palace to "seek royal blessing and advice''.
The delegation was in Lagos on a Retreat organised by FIRS.
Fowler said that the collected revenue represented 82.38 percent of the N4.89 trillion target set for the Service by the Federal Government during the period.
He added that the 2017 revenue was N720 billion or 22 percent more than the N3.31trillion generated in 2016.
"The 2017 collection performance exceeded the 2016 collection performance of 78.75 percent."
"With the support of the National Assembly, your support and that of other stakeholders, FIRS was able to collect over N4 trillion in 2017."
"This is an increase of over 20 percent relative to our collection in 2016."
"We are hopeful that going forward and with the support of the National Assembly, FIRS will be able to fund this country through taxation," he stated.
An analysis of the collection during the period showed that non-oil accounted for 63 percent while oil tax generated 38 percent of the total collection.
Fowler explained from the second half of 2014, there had been a sustained decline in global prices of oil.
According to him, oil revenue generated by FIRS in 2014 was N2.45 trillion while oil revenue generated in 2015 was N1.29 trillion.
"That decline stopped as oil revenue generated in 2017 rose to N1.52 trillion as against N1.16 trillion in 2016."
"This trend has had an adverse effect on the ability of oil-dependent countries to meet their development objectives,'' he said.
Fowler noted that though collection increased by 20 percent in 2017 compared with 2016, cost of collecting revenue went down to 2.49 percent in 2017 from 2.60 percent in 2016 and 2.62 percent in 2015.
He attributed the development to growing efficiency in the collection by the Service, with the application of Information, Communication and Technology (ICT).
On his part, Chairman, House Committee on Finance, Rep. Babangida Ibrahim, commended the monarch for "supporting the collection of taxes in Lagos and at the national level''.
In his remarks, Oba Akiolu commended the National Assembly for not being "a rubber-stamp assembly''.
He said "God has something better in store for this country. By the grace of Allah, our President will deliver.
"Nigeria now needs good governance that will deliver development to the people. FIRS has collected N4 trillion and they will collect more in the future."
He urged senators and members of House of Representatives to always dialogue with the executive for synergy "and give Buhari a chance''.