FG inaugurates e-Citibiz automation call centre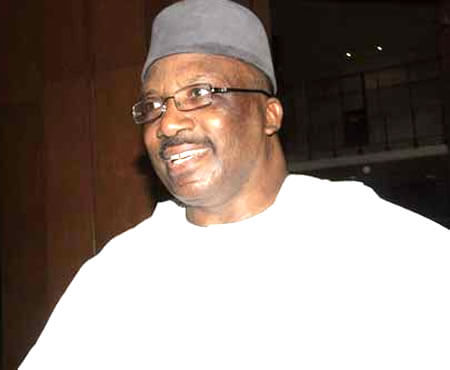 THE Federal Government has inaugurated a new e-Citibiz Automation Call Centre for ease of doing business in the country.
Minister of Interior, Lieutenant General Abdulrahman Bello Danbazau (rtd), who inaugurated the centre in Abuja, said it was  a project to ensure that Citizenship and Business Department in the ministry was  automated to ensure easy and effective delivery of services.
He added that the project was in line with the "Presidential Order 2017" to address the ease of doing business in Nigeria as well as to promote economic development, noting that the Executive Order was geared towards the promotion of transparency and efficiency in the country's business environment.
He said further that the use of the automation call centre would reduce unnecessary contact with people and deliver services in good time.
The Minister expressed happiness that the project had been completed, adding, "this is one of the moments I have been waiting for since three years.
"What that means is that with this call centre, there will be no more direct contact with applicants from outside. So,  I would not want to see anybody coming in here to inquire about anything because we have all the necessary platforms for service delivery", Danbazau said.
Danbazau, while thanking  President Muhammadu Buhari for the provision of funds for the project, said, " if you are encouraging development, you are encouraging security".
ALSO READ:China guarantees funding for AKK Pipeline projects
Permanent Secretary, Ministry of Interior, Dr. Muhammad Bello Umar, congratulated the minister on the successful completion of the project, assuring him that the facility would be properly managed by the staff of the ministry to ensure quick delivery of services to Nigerians.
Director, Citizenship and Business, Hajiya Aisha Rufa'i, expressed gratitude to the minister for his commitment and thoroughness to see that the project was completed.
She commended the permanent secretary for his support within the short period he assumed duty  in the Ministry.
Mr. Joel Adi, the Managing Director/CEO of Anchor Data Ware Solution, gave a brief description of how the facility works and how customers could access the centre.
He said that the facility had five agents to attend to inquiries by customers with options in Hausa, Igbo and Yoruba languages as well as English language and pidgin English.
Adi said that updates would be carried out by those agents, explaining that customers or applicants could register on the platform with a valid e-mail address and valid telephone number.
He gave the website address as: https.//ecitibiz.interior.gov.ng