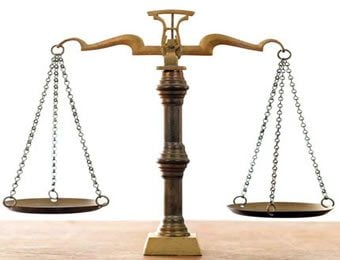 To address this growing cha "Politics is the art of making your selfish desires seem like the national interest" – Thomas Sowell
RECENTLY, during his address to lawyers at the 2018 Annual Conference of the Nigerian Bar Association (NBA) in Abuja, President Muhammadu Buhari alarmed not only Nigerians but the entire world when he was quoted as saying that "the rule of Law must be subject to the supremacy of the nation's security and national interest". The alarm bell this sounded to Nigerians would not have been so troubling if the one who made such a speech was not the President and Commander-in-Chief of the Armed Forces of the Federal Republic of Nigeria in whose hands lie enormous powers that allow him function almost like the Alpha and Omega of our country, thereby inflicting injurious abuses on citizens and the nation as a whole. Such a statement would not have caused much chaos in the polity if the president had been known to exercise his powers with restraint and not unleashed them on the people according to his own whimsies and caprices.
What President Buhari does not seem to know, and this is unfortunate considering his position, is that the Rule of Law encompasses every aspect of the society, including national interest and security. In fact, it is a monumental failure on the part of the numerous legal luminaries he has access to, including the Honourable Minister of Justice and Attorney-General of the Federation, Mr Abubakar Malami SAN, for the president to be allowed to goof big time on such a matter of national and international concern. It is therefore not a surprise that just five days after making that infamous statement subjecting the rule of law to national security, whatever that means, President Buhari immediately capitulated, and as is famous with his administration, somersaulted before the visiting German Chancellor, Angel Merkel, telling her that he would always uphold the rule of law in governing the country.
President Buhari was quoted to have told the German chancellor and her delegation that "…the rule of law embodies all the rightful mechanisms for conflict resolution, both within the country, and in dealing with all foreign partners. This kind of self-reversal is shameful, to say the least, given that the president's speech to the NBA was a deliberate one and reflected the mindset and code of conduct of the Buhari administration. It is the stark reality of the banality of the president's stance, something he could neither defend nor promote before the civilised world that made him contradict himself before the German Chancellor. The question then is, why propagate it in the country in the first place? It is certain that Buhari's statement at the NBA conference was not a statement of intent but that made to justify the many cases of gross abuse of citizens' rights and flagrant disregard of court orders and persecution of democratic institutions including the legislature from 2015 till date. It was a statement made to justify the administration's acts of sheer wickedness and brutality against the people.
Like Buhari himself told Merkel, without the rule of law, there cannot be national security. In fact, it is in the national interest to observe the rule of law as doing otherwise leaves the citizens to the rule of might of few power drunk individuals and cabals in government, and such usually lead to the breakdown of law and order. Our nation is replete with gross abuse of power. As it was with him as a military Head of State, so it is with him now and even worse. Just last week, it was reported that the DSS released seven Nigerians who had been in its custody and were held in the Services' underground cell under inhuman conditions for over two years without trial or prosecution of any form.One of them, Clinton Ohaigbofa from Ebedebiri in Ogbia Local Government Area of Bayelsa State, narrated their heartrending ordeal thus: "They treated us badly. We were held in an underground cell. They gave us little bread in the morning, little rice in the afternoon and a morsel of semovita in the evening.
"Each portion of food cannot satisfy a two-year old baby. They deprived us of everything. They didn't even take us to court. There was no freedom to even see light.  They subjected us to severe punishment. They kept us hungry and deprived us of medication". If this is not wickedness, what else can one adjudge it to be? It is befuddling that citizens held under Buhari's definition of national security and interest are eventually released without any trial. The question is, when such hapless citizens are released at the pleasure of the president, does it mean that they have stopped being security threat to the nation or someone somewhere just wanted to test the might of his power on innocent and helpless citizens?
Jones Abiri, a Bayelsa-based journalist was also recently released after public outcry against his whimsical incarceration for about two years in DSS custody without trial. After having been subjected to similar inhuman treatment and stripped of his dignity like an ordinary housefly by Buhari's men, Abiri regained his freedom with an everlasting psychological scar to himself and his loved ones. Col Sambo Dasuki, rtd, is another victim of the gross abuse of the rule of law. After having perfected his bail conditions irrespective of their stringent nature, Buhari and his men have blatantly disregarded several orders of courts of competent jurisdiction to allow Dasuki enjoy his bail while his trial continued.  The man has been in illegal detention for over two years now. The case of the leader of Islamic Movement in Nigeria, IMN, otherwise known as the Shiites, Sheikh Ibrahim El-Zakzaky, is even more gruesome. After men and officers of the Nigerian Army killed his children and hundreds of his followers in cold blood in Zaria in 2015, the Buhari administration has continued to hold him and his wife in custody in gross disobedience of multiple court orders.
The worst of government actions based on Buhari's kind of "national security and interest" was the utterly disgusting and brutish invasion of the National Assembly, an institution that symbolizes democracy in nations worldwide, by men of the Department of State Services, DSS, on Tuesday, August 7, 2018. That mindless invasion, perhaps reminds Nigerians that Buhari means business when he acts in ways subjecting a universal principle like the rule of law to his selfish, parochial and jaundiced definition of national interest and security. That invasion proves to the entire world that Nigeria currently parades tyrants as leaders in Nigeria. It was an invasion that rubbished the well established universal principles of separation of power and checks and balances in every civilized democratic dispensation.
The prevention of lawmakers and staff of the National Assembly from gaining entrance into the assembly to conduct their legitimate businesses as provided for by our laws, by gun-toting masked law enforcement officers, leaves no one in doubt as to the mindset and workings of the Buhari administration. Although Lawal Daura who was DG of the DSS as at the time the invasion happened was eventually sacked in what a majority of Nigerians describe as desperate efforts by government to save its face after the invasion.
Ndukwe writes in via jrndukwe@yahoo.co.uk