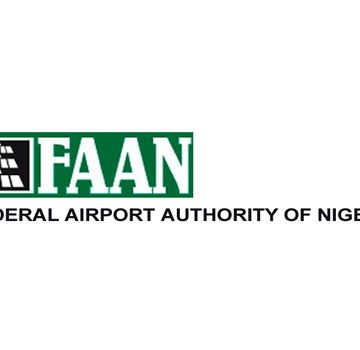 THE ongoing accusations and counter accusations over who owes who is getting messier as the operators of the private terminal, MMA2, Bi-Courtney owned by Dr Wale Babalakin (SAN), has declared that the federal government through the Federal Airports Authority of Nigeria (FAAN) is indebted to it to the tune of N200 billion.
Bi-Courtney made the declaration yesterday in response to an earlier allegation levelled against it by three aviation unions, the National Union of Air Transport Employees (NUATE), Air Transport Senior Staff Association of Nigeria (ATSSAN) and the National Union of Pensioners (NUP) that it owed FAAN N2 billion.
Bi-Courtney while saying it decided to respond to the allegations to prevent the unions from misleading the public, declared: "Bi-Courtney is not indebted to FAAN. On the contrary, it is FAAN and the Federal Government that are indebted to Bi-Courtney for an amount now in excess of N200billion.
N132billion of this sum was confirmed by a court of competent jurisdiction in 2012 in the case of Bi-Courtney Ltd vs. AG Federation (FHC/ABJ/CS/50/2009).
"Contrary to the clear provisions of the Concession Agreement, the Coordinating Committee set up by the Attorney-General of the Federation and the decision of the Court of Law, FAAN continues to operate the General Aviation Terminal (GAT), which belongs to Bi-Courtney, thus depriving BASL of over 50% of its revenue. This is a very poor advertisement for any nation seeking to attract private capital for development.
"The unions are aware of this position but have chosen to fabricate irresponsible falsehoods in a bid to discredit BASL and mislead the public. Fortunately, the public is more discerning. It is common knowledge that the aforementioned unions (NUATE, ATSSAN and NUP) actually challenged the Concession Agreement in court and lost the case in Appeal No. CA/A/141/M/2009.
"It appears that the unions are seeking to undermine the decision of a Federal Court. There is no better time to remind the unions that Nigeria is a country of laws and all citizens are bound by the laws of the country.
We at MMA2 are very proud that we run the most efficient airport terminal in Nigeria. We have demonstrated clearly that, if given the opportunity, a Nigerian company is capable of delivering exceptional services, particularly in the provision of critical infrastructure. Given that we operate on five per cent of the revenue of Murtala Mohammed International Airport, our achievements over the years are deserving of commendation from all quarters."