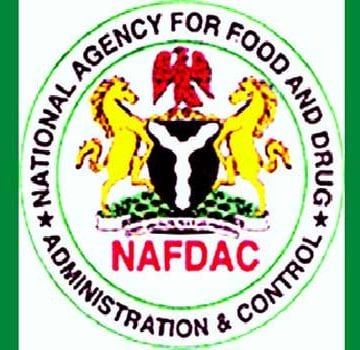 THE Federal government has banned the production and importation of codeine-containing syrups into Nigeria as part of measures to stem its gross abuse and usage in the country.
The Minister of Health, Professor Isaac Adewole, in his office in Abuja, on Tuesday also directed the National Agency for Food and Drug Administration and Control (NAFDAC) to ban with immediate effect further issuance of permits for the importation of codeine as the active pharmaceutical ingredient for cough preparations.
In its stead, the Minister in a release signed by Olajide Oshundun, an Assistant Director Of Information, Federal Ministry of Health, said Codeine-containing cough syrups should be replaced with dextromethorphan which is less addictive.
Aside from banning the sales of Codeine-containing cough syrup without prescription across the country, the Minister directed the Pharmaceutical Council of Nigeria, (PCN) and NAFDAC to supervise the recall for labelling and audit trailing of all codeine-containing cough syrups in the country.
The Minister stated that the Federal Ministry of Health will ensure collaboration among regulatory agencies namely, NAFDAC, PCN, National Drug Law Enforcement Agency (NDLEA), Nursing and Midwifery Council of Nigeria (NMCN), for effective implementation of extant Acts, regulations, policies, and guidelines on codeine control and usage.
'Furthermore, these agencies shall work together to increase pharmacovigilance around codeine, tramadol and other related substances of abuse,' Adewole stated.
As a way of discouraging youths to shun the drugs, he said the Federal Government through Federal Ministry of Health was partnering with National Orientation Agency (NOA), Nigeria Football Federation (NFF), Football celebrities, members of the Actors Guild of Nigeria, Performing Musicians of Nigeria and other celebrities to drive national campaign against drug abuse.
'The FMOH shall ensure that Drug treatment intervention for victims of substances abuse shall be undertaken across the spectrum of healthcare delivery system in the country,' Adewole stated.
He stated that Civil Society Organizations shall be strengthened to deliver effective sensitization, prevention, treatment and rehabilitation services.
Professor Adewole also restated the commitment of FGN to ensure the full implementation of the National Drug Distribution Guideline (NDDG) by January 01, 2019 and closure of all open drug markets penultimate the implementation date of the NDDG that is, December 31, 2018.
"It is a public knowledge that easy access to codeine, tramadol and other substances of abuse is promoted by the chaotic drug distribution system," he added.
The Federal government given the serious public health concerns drugs abuse poses to Nigerians on January 23, 2018, had inaugurated a working group tagged Codeine Control and other Related Matters Working Group (CCRWG).
The CCRWG was to develop key recommendations and strategies to address the menace of codeine, tramadol and other related substances in Nigeria.