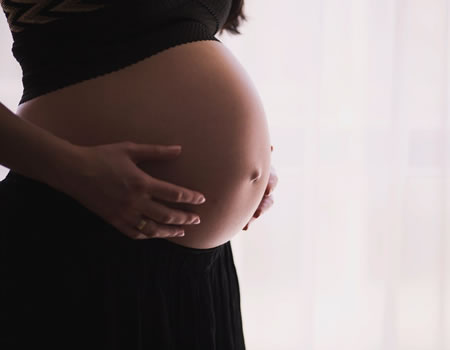 Pregnant-womanKate's first pregnancy was planned, and she was looking forward to having a baby. Yet, halfway through the pregnancy, something changed. She began to feel down and bad about herself. She had less energy and struggled to concentrate. Thinking this was a normal part of pregnancy, she ignored it.
After she delivered her son, it all got worse. She often gave her son to her mother, thinking he was better off without her. It wasn't until a year and a half later, when she came out of the depression on her own, that she realised that she had not been herself.
Unfortunately, Kate is one out of thousands of women who suffer from depression during pregnancy or after they had delivered their babies. Her story demonstrated the profound impact that depression could have on mothers and their children.
No doubt, having a baby can be extraordinarily challenging. Women are extremely vulnerable to emotional changes during pregnancy and the year after delivery.
In fact, depression is the most common cause of complication in pregnancy. But women often have absolutely no idea they have depression, nor does anyone in their circle of influence, including their medical providers.
"Depression around pregnancy is a silent contributor to maternal mortality in Nigeria that affects between eight and 10 per cent of women," said Professor Oye Gureje, consultant psychiatrist and Director, World Health Organisation Collaborating Centre for Research and training in Mental Health, Neurosciences and Substance Abuse, University of Ibadan.
Depression negatively impacts mothers, children and families. It can affect birth outcomes, the way moms bond with their baby and can affect children's mental health later in life. These feelings often referred to as baby blues typically last a few days to two weeks.
When untreated, depression can also lead to tragic outcomes, including suicide or infanticide. In fact, suicide is the leading cause of death among postpartum women with depression.
Its other symptoms can include feeling overwhelmed taking care of the baby, difficulty bonding with the baby, diminished growth in the baby, or thoughts of harm coming to the baby.
Some women are at a higher risk of developing postpartum depression. Women who experience depression during pregnancy tend to be at a greater risk of depression after giving birth.
Other mental disorders during pregnancy, such as anxiety or obsessive-compulsive disorder, are associated with a higher risk of depression the period after childbirth.
Risk factors include a lack of emotional support; medical complications during childbirth, such as premature delivery; and mixed feelings about the pregnancy.
Professor Gureje added that findings in the country also indicated that the incidence of moderate to severe depression was double in girls who got pregnant below 19 years of age.
He declared, "adolescent peri-natal depression is associated with unique consequences such as poorer adjustment to pregnancy and motherhood, higher rates of preterm and low birth weight deliveries, and problems with parenting and negative outcomes for their children.
"They are also less likely to receive any form of care for depression, or adequate social support, especially where the pregnancy was an unwanted one in the first place."
He stated that although a variety of factors can contribute to the development of depression around the time of pregnancy, a lot of social issues such as unplanned pregnancy, termination of education and parental distress and disharmony could be contributory factors to adolescents being more at risk.
Dr Bibilola Oladeji, a consultant psychiatrist, stated that although the burden of depression was increasing globally, it tends to affect women more than men, adding, "depression around pregnancy period was also a reason many women do not go for antenatal care."
For mild or moderate forms of depression, small lifestyle changes may help overcome these feelings without medication. And finding someone to talk to and sharing how one's feeling is the first step in getting better.
A behavioural health professional can help look for other ways to lift one's spirits. Small changes to daily routines, such as finding ways to better manage stress, calling a supportive friend or family member, listening to uplifting music, going for a walk can help.
If you experience symptoms of depression for more than two weeks, it is extremely important to seek the help of a mental health professional.
Studies indicated that depression during and after pregnancy were linked with poorer child neurodevelopment. In a recent Depression & Anxiety study, major depression during and after pregnancy predicted lower total developmental milestones, fine and gross motor skills, communication, problem-solving, and personal/social skills when they were assessed in children aged 1.9 to 5.7 years.
Meanwhile, researchers said that younger pregnant women were at high risk for prenatal depression. According to them, owing to the increased pressures of social media and the pace of modern life, younger expectant mothers may be at more than 50 per cent higher risk of developing prenatal depression, than their mothers.
The research shows that depression in today's young women may be driven by rises in feeling of being overwhelmed and stressed rather than feelings of being down and flat.
For the study, published in the journal JAMA Network Open, the team analysed data from 2,390 pregnant women aged between 19 and 24 years from 1990 to 1992, and their daughters who were pregnant between 2012 and 2016.
The analysis showed that 17 per cent of women from the first generation suffered from prenatal depression which rose to 25 per cent for the younger mothers.
Further, the study also showed that if mothers suffered from depression during pregnancy then, their daughters may be three times more likely to develop depression.
Chronic stress, sleep deprivation, eating habits, sedentary lifestyle, and the fast pace of modern life may also contribute to an increasing prevalence of depression among young people generally and the impact of such changes may be amplified during pregnancy.
The present generation of young women has also experienced a rapid change in technology, internet, and social media use, which has been associated with increased feelings of depression and social isolation and changes to social relationships.
In the meantime, here are ways to help your wife fight the depression after delivery and get back to living a happy, healthy life:
* Listen to her, encourage her to talk to you and tell you about her day.
* Look for ways to be kind: Simple gesture will mean the world to her
* Be patient.
* Encourage communication: Communication is essential for any happy, healthy marriage.
* Keep a regular date night: This gives an opportunity to reconnect as lovers and friends. It also gives depressed mothers something to look forward to.
* Help around the house.