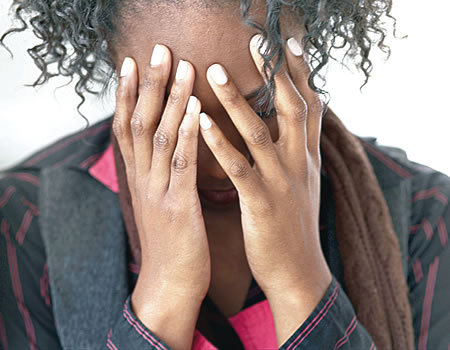 Fear, shame and stigma make millions of women undergo abortion in discreet, unsafe, illegal clinics, risking their health and lives. But, in this report by SADE OGUNTOLA, experts are of the view that averting these deaths is achievable when their rights to sexual and reproductive health services are maintained.
WHEN Mildred Haruna (not real name) was raped during an armed robbery incident in her Lagos environ in 2005, she never imagined that events of that fateful night would haunt her for the rest of her life.
Soon after the traumatising incident, Mildred discovered that she was pregnant. Her grief further increased because even if she decided to keep the pregnancy, her mega salary could not sustain the baby. Also, the baby some day may be referred to as a bastard since he did not have a father.
But getting an abortion, the only option she was left with, was not easy. Access to abortion is shrouded in secrecy. She could walk up to the health centre to complain of feeling sick and get doctor's attention. But she could not complain of being mental and psychological sick due to the baby growing inside of her. She eventually had the baby
Similarly, Comfort, a 22-year-old university undergraduate got pregnant. Confused and scared of the repercussions, she decided to get rid of the pregnancy by involving a quack doctor.
Although the abortion was done, she later developed pains which led to severe bleeding. She was rushed to the hospital where she later died.
The World Health Organisation (WHO) says around 25 million unsafe abortions are estimated to take place worldwide each year, almost all in developing countries. Among these, eight million were carried out in the least- safe or dangerous conditions.
Over half of all estimated unsafe abortions globally were in Asia. Three out of four abortions that occurred in Africa and Latin America were unsafe. The risk of dying from an unsafe abortion was  highest in Africa.
Considering the mindset of most girls and women on unwanted pregnancy, medical experts believe that unsafe abortion remains a major public health problem in low and medium income countries, including Nigeria.
In fact, the fear, the shame, the stigma and myths on abortion make millions of women undergo abortion in discreet, unsafe, illegal clinics, risking their health and lives. Oftentimes, it is the woman's brunt to bear.
Unsafe abortion occurs when a pregnancy is terminated either by persons lacking the necessary skills or in an environment that does not conform to minimal medical standards, or both.
Unfortunately, "Stigma drives women and girls to quacks to access services, driving them to their early graves. Nobody wants to become the talk of the town. Meanwhile, people will not have the details of the story," said Hauwa Shekarau, Ipas Country Director.
Ipas is a non-governmental organisation that works globally to improve access to safe abortion and contraception. Shekarau spoke at a three-day capacity building workshop and strategic meeting for Network of Reproductive Health Journalists.
According to her, "they will never share the problem with a friend who will lead them to the right path but those who lead them to those who will give unsafe abortion."
Unfortunately, myths on abortion are many and prevent people from taking informed and correct decisions.
Mrs Shekarau declared: "Since they do not know the reality, they assume the myths are true. This is a barrier fuelling quackery and creating barriers to safe services for women."
Myths on abortion include: Abortion can lead to breast cancer; women that do abortion are four times more likely to die; emergency contraceptive causes abortion; and abortion can shift a woman towards menopause.
Also, that restricting access to abortion is the best way to reduce abortion and if a woman procures abortion, she will be unable to have children because her internal organs would have been destroyed.
Unfortunately, even "legally restricting reproductive health services such as safe abortion does not only affect the number of abortions that happen, it also fails to achieve the purpose for which it was established. "Most arrests of abortion providers never end up in the law courts; the few that do, do not always end up in convictions, unless the victim either died or has adverse effects," she added.
According to her, "1.25 million abortions take place yearly in Nigeria according to a 2012 study by Guttmacher Institute. This is just a tip of the iceberg because this was a hospital-based study that was carried out in 18 states in Nigeria."
The rate of unsafe abortions is higher where access to effective contraception and safe abortion is limited or unavailable.
Ironically, she said that Donald Trump's global gag rule will further add to stigma about abortion since it has an indirect effect on research organisations working on women's healthcare programmes on the continent.
The Mexico City Policy, known as the global gag rule, blocks US federal funding for nongovernmental organisations that do any work related to providing abortions or abortion counselling, or even advocating a woman's right to have access to pregnancy termination services.
Denying unsafe abortion has socio and economic burden, said Dr Ejike Orji, Chairman, Association for the Advancement of Family Planning. He stated that complications of unsafe abortion were a major cause of infertility in Nigeria.
"There is a lack of spousal harmony due to infertility among childless couples. In fact, the woman, especially is exposed to mental torture from relatives of the husband. In some cases, the man is looked at as less of a man," he declared.
Dr Orji, however, said that on the average, of every five women with unsafe abortion, one of them may die. And where complications occur, the cost of treating the complication is six times more than an abortion that is safe.
The major life-threatening complications resulting from the least safe abortions are heavy bleeding, infection, and injury to the genital tract and internal organs.
According to him, "The cost of treating complications of unsafe abortion constitutes a significant financial burden on the public health care system in the developing world. But the cost of post abortion complications can entirely be wiped off if we have access to comprehensive right based family planning."
Abortion is a complex and highly emotional issue that many people do not take as a rights issue. According to Mr Edoza Oviawe also of IPAS, "reproductive rights are fundamental to the full realisation of human rights. Availability of essential sexual and reproductive health services, which include, modern contraception, post abortion care and /or HIV services, is a catalyst for attaining sustainable development."
Denying women access to abortion, particularly if there is a threat to the woman's life or health, or if the pregnancy is the result of rape, violates their human rights.
According to him, "when girls are healthy and their rights are fulfilled, they can go to school, learn and gain the skills and resources they need to be healthy, productive and become empowered adults."