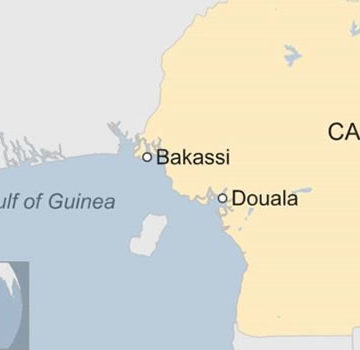 ONLY three people have been rescued so far after a Cameroonian army vessel carrying 37 people capsized off the country's south-west coast, an army source has told the BBC.
Soldiers from an elite military unit were on board when the boat sunk as it was travelling to Bakassi on Sunday.
The unit, the Rapid Intervention Brigade, is at the forefront of Cameroon's fight with the Nigeria-based Boko Haram militants in the north-west.
Rescue operations are still ongoing.
The accident is thought to have been due to rough sea conditions but an investigation is under way to find out the exact cause, according to a government statement quoted by the Reuters news agency.