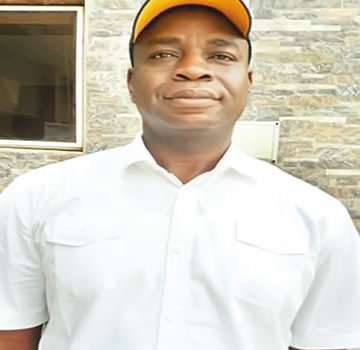 Comrade Usman Dutse is the president of the Academic Staff Union of Polytechnics (ASUP). In this interview with LAOLU HAROLDS, he says that the supervision and regulation of polytechnic education will be more effective under an agency devoted solely to polytechnics.
THERE were agitations for a National Polytechnic Commission. The argument was that the National Board for Technical Education is rather too nebulous for effective supervision and regulation of polytechnic education. What has happened? Are you now satisfied with the status quo?
We are still on it. If you've been following our discussions and interactions with government, you would see that it is in the front burner. We have met with the Senate Committee (on Education) and we have made that demand known to them. The capacity for NBTE to manage and regulate polytechnics is not there, because it has too many institutions under it – secondary, intermediate vocational institutes; there are over 570. That is too much for the NBTE, to combine polytechnics with (all those other institutions). For effective regulation, the polytechnics need a separate commission. NUC is purely supervising and regulating universities; the NCCE also is supervising and regulating colleges of education; but NBTE has other technical and vocational institutions and other IES, which altogether amount to more than 570. It's not possible for the NBTE to regulate polytechnic education effectively with the capacity it has now and (for those institutions) to get the kind of attention they require. So, we are on that agitation. We have even commenced negotiating the 2010 agreement with government, and this issue is one of the key issues in the front burner.
Can you shed light on the relationship between the NBTE and the NABTEB?
NABTEB is a body that has to do with Ordinary Level certificate examinations and other craftsman certificates, while, as it is now, all vocational institutions that award National Diploma and Higher National Diploma are under the NBTE. But NABTEB's mandate cuts across O'Level and certificate courses, and these craftsman certificates. And that is what we are saying; if polytechnics are removed from the NBTE, then I think NABTEB and NPC will start to coexist side by side.
Some polytechnics are beginning to announce plans to commence offering of degree courses, in affiliation with some universities. Is this what you were looking for?
This is one of the agitations that the system has been pursuing, to start awarding degrees, but not in affiliation. A recent survey showed that polytechnics have the capacity to run degrees. I think there were committees that made this recommendation severally; but bureaucracy and some interests somewhere are delaying the process. It was agreed that polytechnics have the capacity to run degrees without affiliation. What we are awaiting is for the National Council on Education to pass that resolution, and that will enable us, so that any polytechnic that has the capacity can run its degrees through the NUC. NUC can assess and give the go-ahead. This is what we have proposed. The main challenge is bureaucracy, because there are some that are not in support of that particular position. But I believe that someday, we'll get it.
If you look at it, government has not been sincere in creating access to education for Nigerians. The universities we have on ground don't have the capacity to admit applicants that are pursuing degrees. Nigerians have a special passion for degree courses. About 1.6 million apply for degree programmes annually, but the capacity of Nigerian universities cannot accommodate more than 300,000. So, 1.3 million will remain without access to university education. We think that if government can extend that mandate to polytechnics, then more applicants will have access to tertiary education without being frustrated.
You've just cited statistics of how applications for tertiary education every year have been skewed towards the universities. Why has this problem persisted, and how can it be addressed?
It's a matter of mindset. The country itself has already exhibited priority (for) degree rather than other certificates; and that is why applications to degree institutions are higher. However, I believe that will change gradually; it's not something that can just disappear in one day. That is why even the National Assembly now wants to make a law against such discrimination. This is another means of ensuring that the marginalization is removed.
How do you think the recent reduction in cutoff marks for entry into polytechnics will impact on the already existing stereotype of the inferiority of polytechnic graduates to their university counterparts?
We made our position clear earlier. We believe it's an attempt, whether deliberately or not, to continue with the dichotomy. This is because once (there is lower) cutoff marks, one would feel inferior to the other, and the other will fee superior, since what they used to (access) their level of education is not the same. So, it would be difficult to put them on the same platform. We have criticized and condemned that position, which we believe is not good enough for tertiary education in Nigeria, particularly the polytechnic sector.