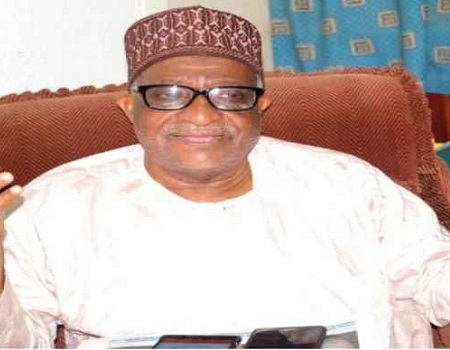 THE Chairman of the Board of Trustees (BOT), People's Democratic Party(PDP), Senator Walid Jibrin has said the party is not in a hurry to form a new board.
Jibrin in a statement issued in Kaduna on Monday, he said the process for the reconstitution of a new board has commenced.
'The process of adopting the amendment which empowers every state of the federation and the FCT to legitimately have one person representing them and five members from each of the six zones in the BOT is about to be concluded.
"I am working very hard with the state chairman and our six national vice chairmen in order to bring forth very able, responsible, experienced and respected members into BOT.
"Once the exercise is concluded the new BOT members and already existing members will now be inaugurated," he stated.
Senator Jibrin explained that he does not want to rush calling for BOT meeting now without successfully concluding the exercise that will ginger in new members of the BOT who shall be the conscience of the party.
"Bringing in new members with high knowledge of the party, well experienced, able and men and women of high integrity stocked with honour and integrity should never be done in a hurry. Please bear with me, we are unlike other parties without BOT," he said.
The BOT chairman thanked leaders of the party including governors, national and state assembly members, state chairmen, elders, women, youth, former ministers, former governors, and all forums "for making out party proud and darling of Nigerians."
He said the BOT is ever ready to stand against any plot to frame PDP leaders including serving governors, past ministers, past governors and all members.
"Please keep the umbrella and our slogan power to the people very intact," he added while congratulating the national chairman of the party "for working hard towards making the party stable."