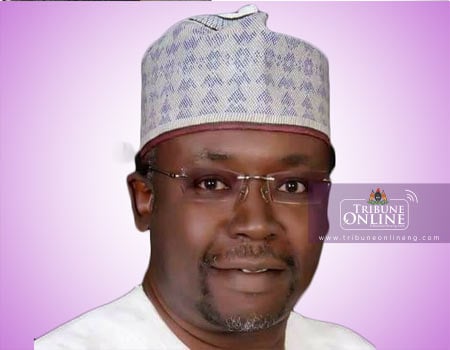 AS victims of the devastating twin disasters of windstorm and market fire that engulfed Bauchi and Azare recently continue to count their losses, the Director General, National Emergency Management Agency (NEMA) Mustapha Yunusa Maihaja has assured the State Governor, that a Special Team will arrive in the state to assess the dimension of the tragedy that has claimed lives and destroyed properties worth billions of Naira.
The Director-General was responding to a plea by the Governor, Mohammed Abdullahi Abubakar who paid a courtesy and thank you visit the headquarters of the relief agency as contained in a press release by the Special Adviser, Media and Strategy to the Governor, Ali Muhammad Ali.
The statement further contained that top management of the Agency led by the Director-General received the Governor who arrived the NEMA office in the company of the Bauchi State Commissioner for Environment, Mrs Rifkatu Samson Dana.
Yunusa Maihaja revealed that the assessment team while in the state would determine the immediate needs of the victims, which, in turn, will guide the kind of immediate assistance required.
The NEMA boss was said to have lamented the extent of the disasters adding that its sheer dimension warranted an immediate presidential visit.
While speaking earlier, Governor Mohammed Abubakar had sought the assistance of the Federal Government for the victims revealing that his government had immediately inaugurated a relief committee, which has since swung into action.
ALSO READ: 24 hours after rainstorm killed scores in Bauchi, fire razed 700 shops in Azare
The Governor, however, appealed to the federal government to come to the aid of the affected victims by immediately resettling them and assisting in the reconstruction of their lives.
Mohammed Abubakar also expressed appreciation to the President, Muhammadu Buhari for the quick response in visiting the state and consoling the victims of the twin tragedies adding that the visit had confirmed how dear the people of the state were to the President.
The Governor then seized the opportunity to appeal to philanthropists, NGOs and well-meaning citizens to come to the aid of the victims.