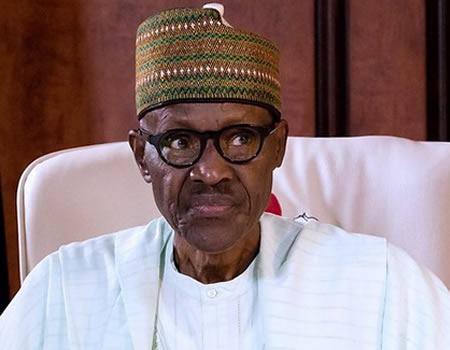 President Muhammadu Buhari has said that democracy needs vibrant and responsible opposition to survive.
He made the statement on Friday in Abuja, at a meeting with the leadership of the ruling APC and the PDP, Buhari said that in a multi-party democracy, opposition does not mean hostility, enmity or antagonism.
"Multi-party democracy is a very tried and tested form of government. Opposition does not mean hostility, enmity or antagonism. Democracy needs opposition, one that is vibrant but responsible.
"I am very pleased to see you assembled here all shades of opinion in Nigeria. Please convey to our countrymen and women in your respective states my deep gratitude to all those who prayed for my recovery,'' he said.
Buhari enjoined all Nigerians to continue praying for peace and prosperity in the country.
In his remarks, Alhaji Ahmed Makarfi, PDP caretaker chairman, said the opposition would always support the administration in all areas that are of benefit to the people.
According to him, PDP would continue to play the role of responsible opposition "energetically, vibrantly, but very decently and with all sense of responsibility''.
"We assure you of our cooperation as much as the opposition can possibly give to enable you give your best in the process navigating the ship of our state into of a better tomorrow.
"We are glad to note that already the legislators of our party are cooperating with those of the majority party in both arms of the National Assembly to ensure a smooth legislative sail for the system.
"We are also proud of the contributions of our governors to the deliberations and other activities of both the National Council of State and the National Economic Council."
Makarfi stated that PDP would continue to support the fight against terrorism as well as other crimes like kidnapping, banditry and farmers/herdsmen clashes.
"We also offer our support for the fight against corruption and appeal that the institutions saddled with this onerous task be given the necessary encouragement and independence to do the right thing.
"There is no way we can have a respectable voice in the comity of civilized nations until we rebuild our institutions and imbue them with the necessary independence and confidence that will improve both their visage and standing with the citizenry,'' he added.
The APC chairman, Mr John Odigie-Oyegun, described the meeting as a welcome development, saying the APC would continue to promote harmonious political environment in the country.
The News Agency of Nigeria (NAN) reports that the meeting with the leaderships of the APC and PDP marked the first time President Buhari was meeting with the members of the opposition from the PDP since his assumption of office in May 29, 2015.