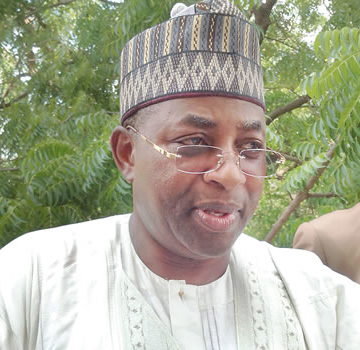 THE Aftermath of the Presidential working visit to Bauchi State last week by President Muhammadu Buhari, the state chapter of the main opposition People's Democratic Party (PDP) has alleged that the State Governor, Mohammed Abdullahi Abubakar deceived the President to visit the state 'Only for him to commission uncomplicated projects and 500 tractors hired by the government ahead of the President's visit'.
Addressing Journalists Sunday, the state Publicity Secretary of the party, Yayanuwa Zainabari claimed that the distribution of those tractors was not worth the President's visit because according to him, the Mohammed Abubakar led APC administration has failed to complete any tangible projects within the last three years despite the bailouts and other funds it collected.
The PDP said that "It's unfortunate that the governor would invite the President to come all the way from the nation's capital without any visible projects on the ground to commission.."
The party further alleged that "the work on Maiduguri bye-pass to Awalah roundabout had been ongoing more than two years despite the fact that the money for the project was given by the Federal Government but the state government only rushed to complete it two days before the president's visit to the state. So, I fear that the road may not last long because they didn't do quality work ".
The PDP Publicity Secretary, therefore, called on the citizens of the State to vote out the All Progressive Congress (APC) led government in the next election alleging that "the Governor has failed woefully due to his ineptitude and cluelessness".
All efforts to get the APC leadership or any official of the state government to react to the allegations by the opposition PDP proved abortive as calls put through to their phone lines were not going through as at the time of filing this report.
---
---