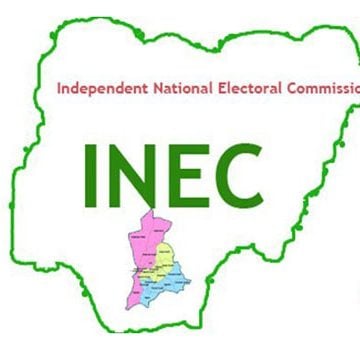 UNDERAGE voting seems to be threatening the nation's democratic governance and co-existence in Nigeria as a country.
In this report, our correspondent, Michael Ovat takes a look at the consequences of underage voting in elections.
The Media was recently awash with video showing large number of underage voters participating in the just concluded local government election in Kano State that favours the ruling party, All Progressive Congress APC, where opposition party PDP, civil society organizations and other social critics in the society are reacting on how INEC, as democratic body would allow underage Nigerians to vote during elections.
A similar incident occurred in the same State during the 2015 Presidential election where underage voting was a rumour.
This reoccurring decimal is causing sleepless nights to some concerned citizens.
Commenting on this ugly development, a Political Scientist in the Department of Political Science, Nnamdi Azikiwe University NAU Awka, Professor Mkaodi Nnabugwu, blamed the situation on lack of political will of the nation's leaders to address the country electoral flaws.
He regretted that underage voting has resulted in the election of leaders who do not have proper legitimacy and interest of the people at heart.
On his reaction, the Senior Special Assistant to the Governor on Labour Matters, Comrade Godwin Ibekwe, urged INEC to insist that suspected underage voters should produce their birth certificates before voting while its officials found to have connived with politicians to register and allow underage persons to vote should be prosecuted according to the laws of the land.
The Member representing Njikoka Constituency 1 in Anambra State House of Assembly, Hon. Timothy Ifedioramma called on INEC to educate the electorate and politicians about the consequences of encouraging persons who are below voting age (1-17) to participate in the election, stressing that unless this is done, the 2019 general elections will be a subject of dispute.
Again a Chieftain of the All Progressive Grand Alliance APGA in Awa Orumba North Local Government Area of Anambra State, Chief Ernest Okafor who frown on the development, lamented that the most worrisome aspect of the underage voting is that security personnel assigned to main polling units turned a blind eye to this fraudulent act and called for an attitudinal change in the Nation's security apparatus.
Also speaking on how the Independent National Electoral Commission, INEC, should further strengthen its manpower and logistics capacity to effectively deliver on its mandate, the Chairman, Willie Obiano support Group, Chief Jude Emecheta said relying more on ad-hoc workers to carry out critical assignments on electoral process should be reversed by the concern authorities to enable the commission to achieve the desired goals.
Emecheta who is also the Anambra State Signage and Advertisement Agency ANSA, called for deployment of more personal and card reader machines to the various continuous voters' registration centres across the state to ensure that all eligible voters are captured, properly registered and collect their permanent voter cards before the General
Elections, and stressed the need for INEC to maintain regular servicing and test-running of its machines and other equipment ahead of the election to eliminate the challenges of faulty machines on election days.
He noted that the success of APGA style of governances in Anambra state is a strong signal to Ndigbo to embrace the party as a political platform to achieve the Igbo agenda of having stronger voice and strength of bargain on national issues to effectively eliminate the challenge of marginalization in all forms.
Chief Emecheta who described Governor Obiano as a leader with high sense of humility, strength of character and high disposition observed that he has continued to provide purposeful and focused leadership for the state and the party and should be supported to complete his vision as he is poised to do more in his second tenure, and urged APGA members to work collective to consolidate on the successes recorded so far.
On their separate reactions over the underage voting saga, a scribe in APGA, Mr Olisa Aniuno who harped on the reasons why people should endeavour to get their PVCs as the 2019 general election approaches, described President Mohammadu Buhari and Governor Willie Obiano as God sent to Nigeria, and leaders who has remained dedicated to making the State and the country as whole a model.
A community leader, Chief Kenneth Madubueze, on his part, called on religious leaders, traditional rulers and presidents General of Town Unions across the geopolitical zones of the country to encourage people on their domains to come out en-mass for the on-going continuous voter registration.