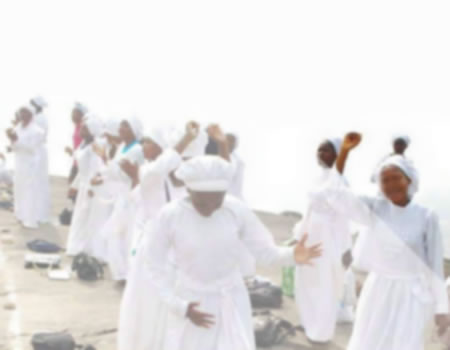 The spiritual father and chairman Cherubim and Seraphim Movement Church Worldwide (Ayo ni o), Most Rev'd Samuel Adefila Abidoye, has tasked the present government led by President Muhammadu Buhari to be masses oriented in its governance.
The Spiritual Father in a message to the Nation for year 2018, however, called on all Nigerians to continue to pray for the Nation.
He also warned politicians to keep away from politics of bloodshed in the new year.
The message reads: "I am enthusiastic to inform you that 2018 is going to be a very fruitful year because as months progresses so shall your blessings increase. A lot shall reach their stardom while lots of celebrities and politicians shall be heard no more.
"There should be creation of more skills acquisition training centers across the country. This will help mop-up a portion of the unemployed youths roaming our streets. Finally, 2018 is another year of engaging in campaigns, politicking and political arithmetic either to gain power or to retain power. Please let be politically and spiritually matured and be careful not to engage in politics of bloodshed.
"I beseech the ruling government to be masses oriented. Please work more on improving the quality of education that is going down the drain and help us to raise the standard of our technical schools that will in turn produce more employers of labour rather than job seekers.
"Let me use this medium to enjoin all Nigerians to continue to pray for the nation. I urge you to remain calm, human, firm, resolute and decisive while the government of the day is given more time to drive home their points on their war against insurgency. Please let us give hem more time and chance to continue to execute their campaign promises and their fight against corruption."