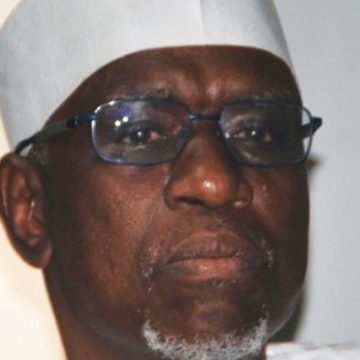 THE Executive Secretary of National Universities Commission (NUC) Professor Abubakar Rasheed has revealed that the Commission is currently processing about 270 applications for the establishment of more new private universities in Nigeria.
He made this known on Monday in Abuja, where he presented a letter of recognition for the establishment of Zamfara State University to the State Governor Abdulaziz Yari.
The Governor at the brief ceremony said has approved the sum of N3 billion as take-off grant for the new State-owned University.
Rasheed, who expressed the commitment of the Federation Government towards addressing the challenge of lack of access to university education in Nigeria, said the Commission under his watch has embarked on various reforms not only to strengthen the quality of university education but create access for the teaming Nigerians.
Over 1.7 million candidates apply annually for the Unified Tertiary Matriculation Examination (UTME), conducted by the Joint Admissions and Matriculation Board (JAMB), where a paltry 500,000 lucky ones are offered admissions.
He said with the approval of Zamfara State University, Nigeria now has 75 private universities and a total of 162 universities, Rasheed noted was inadequate for the country's population.
He said JAMB, Tertiary Education Trust Fund (TETFund) and National Youth Service Corps (NYSC) have been appropriately informed about the existence of the University adding that the approval was from immediate effect.
He noted that before now, Zamfara was the last state in the country to establish a university.
"Every Nigerian will see the merit of long planning when the university become fully operational," he said.
He commended the governor for his initiative in establishing a world-class university.
He revealed that the most concentrations of universities in Nigeria are in the Southern part of the country.
In his remarks, the governor noted that the sum of N3bn has been approved for the initial take-off of the university.
He explained that the dream of Zamfara to establish a university is as old as the state.
Yari noted that there was a need for university education to be made available for all irrespective of their social background.
He expressed delight that the old aspiration of establishing a university by the state was realised during his administration.
The state has set aside 3 billion for the establishment of the university, adding that the university will lay emphasis on medical sciences.
"Apart from the provision of the minimum structures for the take-off of the university, we have set aside the sum of three billion naira as take-off grant for the university.
Out of this fund, one billion naira is for staff training, one billion naira is for procurement of equipment and one billion naira as stabilization fund.
While lamenting that the state was the only state that was yet to get a university in Nigeria, he said the state has been working assiduously to developed basic education.