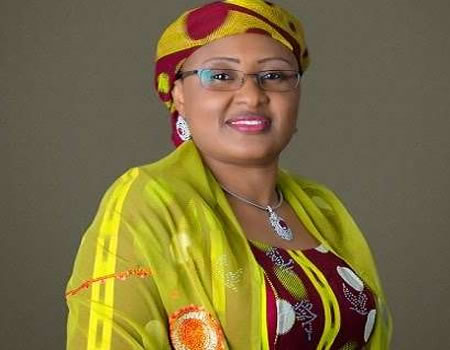 Wife of the President, Mrs Aisha Buhari, has denied ever receiving Sporty Utility Vehicles (SUVs) from the Inspector General of Police (IGP), Ibrahim Idris.
According to a statement issued by Suleiman Haruna, Director of Information to wife of the President in Abuja, 
on Thursday
, Aisha was still using her family cars, the same as she used during the electioneering campaign.
The statement said: "Our attention has been drawn to the news being widely circulated, and attributed to a member of the Senate, that two SUVs from the Inspector General of Police were given to the wife of the President, Mrs Aisha Muhammadu Buhari personally.
"The wife of the President wants to make it clear that since the assumption of office of her husband as President of Nigeria, she did not receive these mentioned vehicles.
"Furthermore, the vehicles she is still using belong to the family and were the ones used during the campaign for 2015 elections including the one for her entourage."
She was reacting to a statement made 
on Wednesday
 by Senator Isah Misau from Bauchi State.
Senator Isah Misau spoke before the Senate ad-hoc committee investigating him.
The senator had claimed that Buhari's wife had requested for a Sienna and Hiace bus through her aide Aide de Camp (ADC) but chose to supply two SUVs instead.