Over 1000 Certificates of Occupancy are ready for delivery ―FCT minister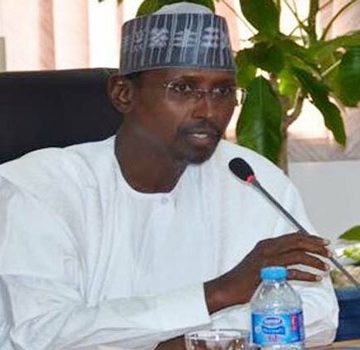 THE Minister of Federal Capital Territory (FCT), Malam Muhammad Musa Bello has stated that over 1000 Certificates of Occupancy (Cs of O) have been signed and were ready for delivery to their owners within the territory.
He also declared that gone are the days when the Cs of O would not be issued after necessary requirements might have been met, as there was no longer delay in the signing of land titles once they are cleared by the relevant departments.
This announcement was made by the acting Director of Land Administration, Geographic Information Systems (AGIS), Malam Adamu Jibrin Hussaini, during a parley with newsmen in Abuja, saying the minister has since commenced the signing of Cs of O, after reforming the institutional frameworks for land services delivery.
He noted that the Land Use and Allocation Committee (LUAC), which had been moribund in the past years, has recovered its statutory status as the clearing house for all land related issues.
Malam Hussaini further disclosed that there was currently an enhanced synergy between the various land services stakeholder departments, like Urban and Regional Planning, Survey and Mapping, Land Administration, as well as AGIS and many others, which has eliminated various bottlenecks in the processing of land title documents in the administration.
Earlier, the Director of AGIS, Dr Isa Jalo, who revealed that the agency was recording over N50 million internally revenue daily, then attributed the increase in IGR to the efforts of the minister.
According to him, the figure showed a more than 40 per cent improvement from the figure last year and was part of the outcome of the agency's deployment of cutting-edge accounting software, which is best of its kind in any public accounting agency in the country.
"The software, known as Microsoft Dynamics, was in the most part configured by AGIS in-house staff, to reduce the lengthy protocol the agency usually undertook in the generation of bills, tracking transactions and issuance of receipts of payment.
"The application integrates seamlessly with the Land Information System (LIS) and the collection banks' interfaces, thereby, automating the processes of revenue collection, customer file updates, auditing and checking end – to – end, thus, making the entire workflow very effective for operational analysis.
"Among other  landmark achievements recorded in the agency are a reduction in waiting time for legal search to between 24 and 48 hours from the nearly four to five days it took to obtain this service in the past," he added.