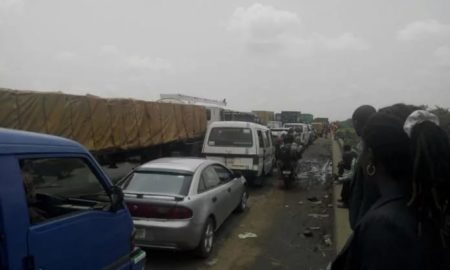 I want to use this medium to bring to the attention of the authorities, the rampant cases of corpses along the Lagos-Ibadan highway, particularly around the Kara Bridge.
The bodies do not appear to be those of accident victims. They are not taken away by the authorities but are left for extended periods of time, decomposing in the full glare of passers-by and travellers.
Sometime in June, the body of a man was left on the bridge in a sitting position, and remained there in the sun and rain for up to a week before it was removed.
I am calling on the security and emergency response authorities of Lagos and Ogun states (and other relevant authorities) to bring an end to this unsightly situation.
Let there be security personnel patrolling the bridge to deter all murderous activities.
We need emergency response to ensure the prompt retrieval of the bodies of these Nigerians, so that they do not continue to  suffer indignity even in death.
Magboro, Ogun State.