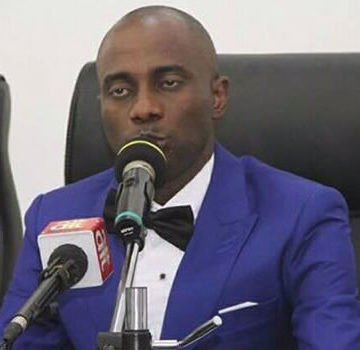 THE Director General of Media and Publicity to the Kogi State Governor, Kingsley Fanwo, on Tuesday said he instituted a scholarship programme for students in the State in order to promote academic excellence.
He said this during the presentation of the N.67m scholarship to six students from Mopamuro local government area of the State.
According to him, the scholarship, which was granted under the auspices of Titilayo Fanwo Empowerment Foundation, was also meant to complement the efforts of the state government in the education sector.
The six students that benefited in the scheme emerged from a two-category essay competition for tertiary and secondary school students from the local government.
For the tertiary institutions' category, Adegboyega Tosin came first and won N200,000; Ogbondeminu Tosin came second and won N150,000, while Adetayo Tolulope came third and was handed N100,000.
In the secondary school category, Siseku Ayomide came first and was awarded N100,000, Olumuyiwa Eyiwumi came second and got N70,000 while Ernest Christianah came third and won N50,000.
ALSO READ: Prince Charles meets Buhari in Aso Rock
Speaking on the scholarship, Fanwo said, "Our industry is education and we have no choice than to promote academic competition among our youth.
"It is unfortunate that many youths have taken to drugs in our society. We must constantly remind them that nothing paves way for a prosperous future like education. I was lucky to be brought up by teachers who were knowledge generators. It is my turn to give back to society.
"We have been very committed to this. We applaud all the students who took part in the highly competitive essay competition. We hope to make it an annual event and we want to see more hardworking students win the scholarship.
"I am serving in a government that has prioritised education. This is my own little way of supporting my boss, Governor Yahaya Bello. In the coming years, we will do more and open more opportunities for hardworking students to excel."