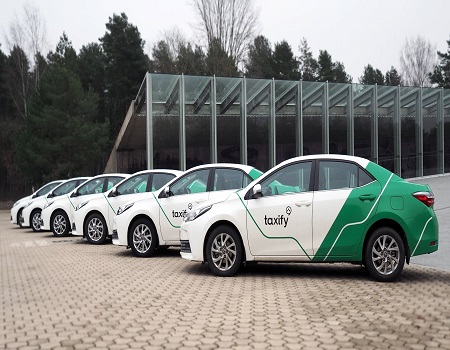 TAXIFY, a web-based app for ordering transportation, has decided to expand operations to Ibadan.
Taxify says this move is to provide employment opportunities for the city's teeming youth and affordable transportation for the people.
Uche Okafor, Country Manager Nigeria, Taxify, said the company "has been in the Nigerian market for a few years and within this time we have seen tremendous growth in the tech-powered transportation space. Lagos was our pilot city, followed by Abuja where again we have recorded impressive growth."
The country manager told Nigerian Tribune that "Our vision for the Nigerian market has always been to build the best way to move within all bigger cities and the exciting thing about this vision is that it bears fruits that manifest on socioeconomic levels.
ALSO READ: #OsunDecides2018: Police arrests another PDP chieftain, Dr Oladimeji
One of such fruits is employment – we provide an app-based platform where anyone with a valid driver's license and verified documentation can sign up to drive and earn a living. Another such fruit is security – being able to get reliable on-demand transportation, especially at night."
Okafor explained to TribuneOnline why Ibadan had become attractive for the ride-hailing company.
"The city of Ibadan is attractive for the same reasons – the city boasts a three-million plus strong population many of whom are young, vibrant people who simply need the right platform with which to make money for themselves on a flexible schedule.
"The city is also home to a lot of people, from students to young professionals and beyond for whom the reliability, affordability and security that the Taxify app provides is a major draw. Our only competition is showing the people of Ibadan that moving from place to place hassle-free, safe and cost friendly within their city."
He said Taxify is planning to launch in Ibadan this year.