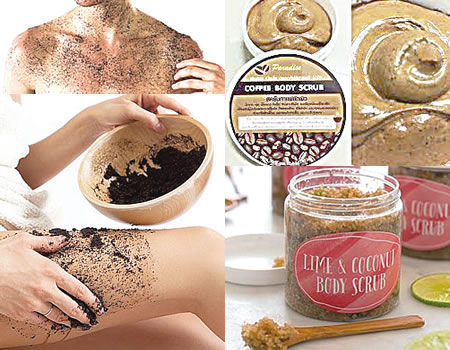 Miss Warebi Yebide, the Manager of Dove Salon and Spa, Bodija, Ibadan, Oyo State, in this piece, writes on body scrub, the different types available and their health benefits.
Just like skin cells on your face, the cells on your body regularly shed to reveal new, healthier skin underneath. That turnover process slows as we get older; to give it a nudge, reach for a body scrub. Did you know that the dust in your home is 75-80% dead skin cells? Without regular exfoliation, those cells can remain on the surface of the skin for too long, clogging pores, blocking moisture from getting into deep layers, and creating a hard, unattractive exterior.
Here are some benefits you can get from exfoliation:
Enjoy smoother skin
Reduces and/or eliminates breakouts
Helps reduce the appearance of dark spots or age spots
Helps eliminate dryness and flakiness
Get smoother elbows and knees
Allows your moisturizer to work better
Smoothens razor bumps and bumpy "chicken skin"
Helps increase circulation to the skin, nourishing it from inside out
Reduces stress
Types of Body Scrubs
Sugar Scrub: One of the most popular types of body scrubs is the type that is based with a sugar ingredient and may contain granulated sugar or brown sugar as the base ingredient. Sugar scrubs are a great option for those that prefer a less abrasive scrub.
Salt Scrubs: Is a more vigorous type of scrub. The salt scrub can be made with differing grades of sea salt depending on the level of exfoliant your skin will tolerate. Sea salt scrubs are great for healing and bringing toxins to the surface. You can make a salt glow with your favourite kind of oil (sesame, almond, etc) and also add your favourite essential oils to create a pleasant aromatherapy quality.
Herbal Scrubs: The possibilities and recipes for the herbal body scrub are many. It really depends on your personal preference as to what you can use to make the perfect herbal body scrub for you. A few examples are orange peel and lavender flower. Each of these has a unique scent and healing or relaxing quality. Mixing the right herbs together with the right oil will help you create a heavenly experience.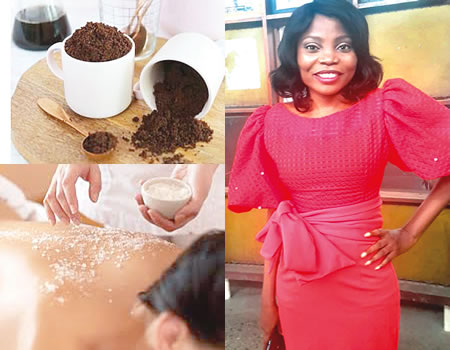 Coffee Scrubs: Using coffee in a body scrub has become quite common, and it is used for its unique qualities. Coffee is a natural stimulant and is great for use on cellulite-prone areas. Many spas use coffee in conjunction with other therapeutic and stimulating materials. When you add vanilla, chocolate, or other oils and scents, you will find it even more enjoyable.
Moisturizing Scrubs: a common skin problem is lack of moisture, or dry skin. If you're one of the millions who have that problem, a moisturizing scrub can help. There are many options to making a body scrub that moisturises, including using oatmeal or ground almonds with yogurt or aloe Vera.
No matter the type of body scrub you choose from the spa or decide to make at home, be sure you are aware of all the ingredients. This is particularly true if you have sensitive skin or allergies. Some body scrubs can be too harsh on sensitive skin.
When not to use a body scrub
If you have sunburn or are experiencing a rash or other skin conditions and also over sensitivity of the skin due to excessive use of whitening lotions and creams, give the body scrub a rest. Some of the ingredients and the actual rubbing could further irritate your skin. You'll also want to skip it after shaving if your scrub contains salt or any chemical ingredients. If you have sensitive skin, it's best to stick with sugar or herbal body scrub. Otherwise, salt scrubs are great for exfoliation.