We'll continue to champion rights of poor, weak Nigerians ― Gbajabiamila
• Inaugurates Nigeria's Parliamentarians for Global Action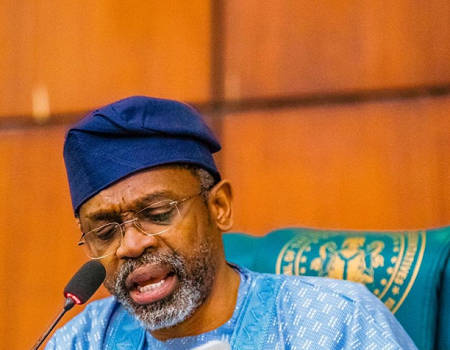 The Speaker of the House of Representatives, Rep. Femi Gbajabiamila, said that the House, under his watch, would continue to champion the rights of the weak and poor Nigerians.
Gbajabiamila stated this at the inauguration of the Nigeria National Group of the Parliamentarians for Global Action (NNG-PGA) chaired by Rep. Abdulrazak Sa'ad Namdas, in Abuja on Wednesday
Gbajabiamila said that by being elected by the people, it was incumbent on members of the House as representatives of the citizens, to anchor the wellbeing of the people.
The Speaker, who expressed delight that this was the first time that the NNG would be confirmed and recognised in Nigeria by the international council of the PGA, said he believed the group would achieve a lot.
ALSO READ: Senators hold valedictory session in honour of Longjan
He said as the largest non-governmental organisation, multi-party and international network of legislators globally, members of the Nigerian group should use the opportunity to engage, network with their peers from other parliaments to deepen the country's legislative practice and performance.
According to him, "the issue of addressing illicit trade in Small Arms and Light Weapons (SALW) and improved regulation of the International Arms Trade to prevent human abuses as contained in the programmes and campaign of PGA will further complement government's efforts in addressing insecurity in Nigeria.
"As I said during my inaugural speech as Speaker of the House of Representatives, the 9th Assembly under my leadership is going to be a House of reforms, which is intended to reposition the institution for greater achievement
"The synergy with the various State Houses of Assembly as mentioned by the chair is a welcome development. We as a House shall also be the anchor of the wellbeing of our people."
Gbajabiamila also promised to give the Nigerian Group the required support for its programmes and campaigns.
Earlier in his address, the chairman of the Nigerian Group, Hon Namdas, said PGA with over 1,350 members in 140 countries was committed to the defence of human rights, the rule of law, democracy, human security and gender equality.
According to him, "one of the core principles of the PGA is protecting the human rights of democracy activists, especially parliamentarians in opposition, women in politics and vulnerable groups.
"PGA is therefore committed to protecting the fundamental rights of parliamentarians," he said, noting that "the group would provide a platform for synergy with their counterparts in the states to improve legislative roles."