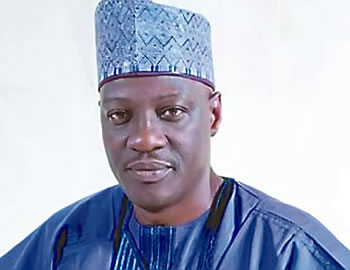 Governor Abdulfatah Ahmed of Kwara State has said that provision of potable water in parts of the state had remained a problem because of increasing population in the state.
Speaking with journalists in 50th anniversary of the state in Ilorin at the weekend, Governor Ahmed said that increasing population in the state had brought about attendant pressure on existing infrastructure.
The Governor, who described the state as a gateway between the South West and the North, said that the prevailing peaceful and harmonious atmosphere in the state had made it conducive for people to settle away from trouble prone areas of the country.
He said that once the ongoing reticulation of water pipes and repair of water works were completed, the persistent water problem would be alleviated.
Talking on the problem of varying salary arrears owed to local government workers and pensioners by the 16 local government councils in the state, Governor Ahmed said that the problem persisted because Local Government councils in the country had been created along political lines.
He said that, presently, the councils lacked capacity to generate revenue because their economic base was weak.
The governor also said that the challenge was to reform the LG councils to improve their capacities to generate revenue.
He said that it was difficult for the state to always augment the LGs, adding that the intervention was not included in the budget.
Governor Ahmed also cleared the air on Joint allocation committee, saying that the committee did not join the state government with the LGs, while stressing that "it's joint among the 16 LGs. States can't reform the LGs. It requires FG reforms and constitutional amendments. And it is the reform of the LGs that will broaden the revenue base of the LGs to meet their obligation."
On opposition, Governor Ahmed said that "What people say in terms of political condemnation does not perturb us. We remain focused."
He also said that education was free in the state because tuition was free, adding that "Tuition fees have been removed to lessen the burden on the parents. Once we get extraordinary revenue inflows, we will pay scholarships to students."