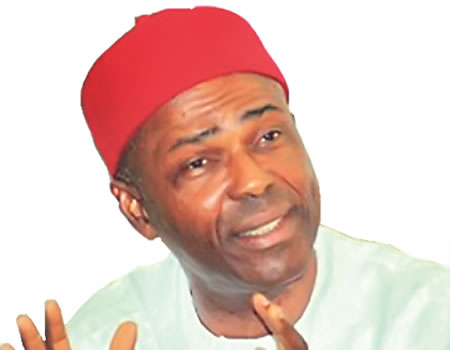 The Minister of Science and Technology, Dr Ogbonnaya Onu, has said the National Waste-to-Wealth Programme is aimed at creating jobs and improving livelihoods.
According to the News Agency of Nigeria, Onu made the statement at the at the launch of the programme for the South-East geopolitical zone in Umuahia last week.
He said  the Federal Government was interested in encouraging the use of technologies to convert waste to wealth.
"This programme would enable us to convert our waste to valuable economic goods and services will  help create wealth and jobs, reduce poverty, help defeat hunger and stimulate national consciousness.
"We have seen how waste threatens our happiness and destroys our property. We will help to see how waste generated by one household can become wealth for others," he said.
Onu said that the scheme was important for the advancement of socioeconomic growth of Nigeria because waste bred disorder and sickness.
He said the programme would be useful in the realisation of the Federal Government's aspirations to create wealth, provide employment  and stimulate development through science and technology.
Onu said the initiative had been captured in the 2017 budget which was an indication that the Federal Government wanted to show entrepreneurs and potential investors that waste was useful.
He said the initiative would strengthen the place of science and technology and move the economy from resource-based to knowledge-based and innovation driven system.
Onu expressed delight over the collaboration between the Federal Ministry of Science and Technology and Abia Government.
He said that if properly guided, science and technology would yield transformational results for the country.
He urged Nigerians to embrace the programme as  a first step toward great achievements for the  people in the zone.
Onu said the spirit of enterprise in Abia was relevant for facilitating economic growth in Nigeria and this informed the choice of the state for the launch of the programme.
The inauguration which took place in Government House, Umuahia was attended by Gov Okezie Ikpeazu, the Minister of Labour and Employment, Dr Chris Ngige, and a former governor of Anambra, Mr Peter Obi.