'Varsities need to improve on devt and use of ICT'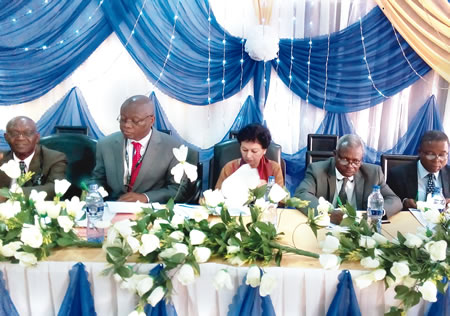 UNIVERSITIES in Nigeria have been advised to scale up the development and use of Information and Communication Technology, not just at the infrastructure and human capacity levels, but also in content delivery.
The director, Distance Learning Centre (DLC), University of Ibadan, Oyo State, Professor Bayo Okunade, made the call on Thursday at the opening of a two-day 'Advocacy and Training Workshop on ODL Skills' held at the Professor Isaac Folorunso Adewole (PIFA) Hall of the Centre, Ajibode Extension, Ibadan.
He said that dual-mode universities (which all providers of Open Distance Learning in Nigeria currently are) particularly need to increase the use of ICT in teaching and learning in their regular (or conventional) content delivery.
This, he noted, would in turn enhance the capacity of facilitators on the ODL mode.
"The transition from the purely well entrenched part-time programme to ODL was cumbersome because we continue to operate at the very conventional level.
"It has been very easy for many universities in Europe, Asia and the United States of America to be dual-mode because they have largely subscribed to technology on the regular mode and with special reference to OER (Open Educational Resources)," he noted.
He noted particularly that skills and competencies of ODL are not peculiar to the mode, but are skills required for driving education in the 21st century.
The two-day workshop, he explained, was meant for not only the drivers of ODL but all involved in the business of providing education, especially at the tertiary level.
Also in his address, while declaring the workshop open, the vice chancellor, Professor Abel Idowu Olayinka, noted that the problem in the Nigerian university system is not just inadequate access but the inability to appropriate ODL tools into the conventional university resources.
He thanked the President/CEO of the Commonwealth of Learning (COL), Professor Asha Singh Kanwar, for her presence at the workshop and for allowing the university to share from her wealth of knowledge.
Both the pioneer vice chancellor of the National Open University of Nigeria, Emeritus Professor Olugbemiro Jegede, and Professor Kanwar presented papers at the opening day of the event.
Jegede's keynote paper was entitled 'The Inevitability of ODL & Its Tools'.