SS3 student emerges 'one-day principal'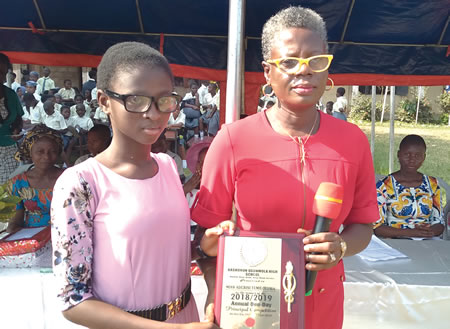 MISS Temiloluwa Adebisi, an SS3 Science Student of Bashorun Ogunmola High School, Ibadan, has emerged as the one-day principal of the school.
The annual event designed to encourage and reawaken the academic excellence of students also saw Miss Olorunsogo Busayo and Miss Adebisi Mercy emerging as vice principals.
In her acceptance speech, Miss Adebisi said, "I felt so joyful to emerge as the overall winner of this year's one-day principal programme."
She also advised the government to focus on education, saying this is the best legacy a parent or government can bequeath.
The principal of the school, Mrs Helen Coker, who stepped aside to usher in the one-day principal, noted: "This programme is laudable and it should be emulated by other schools in Oyo State."
She also thanked all the stakeholders for their financial support towards making this year's programme successful.