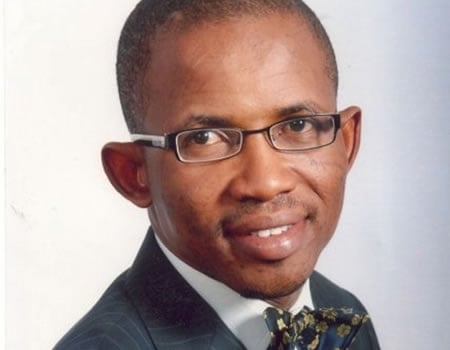 In this interview by JACOB SEGUN OLATUNJI, Dr Kayode Ajulo, a human rights activist and a chieftain of the Yoruba sociocultural group, Afenifere, spoke on various national issues, especially the ongoing agitation for the restructuring of the country and declared that there was no going back on it. Excerpts:
WHAT is your take on the ongoing agitation for the restructuring of the country?
Well, let us start by saying this issue of restructuring is something that we would say its time has come. Whichever way you look at it, one thing my father used to say about northern star, is that it remains constant as it is and that is the way we should view this issue of restructuring. From time immemorial, before the issue of restructuring,  the issue of federalism had been on; the entire years of the sage, Chief Obafemi Awolowo, had been on the issue of restructuring.  I know many people may think that it may be a western thing, but for those of us that are from the South-West, it is not. Awolowo had the foresight to say that with unity in our diversity, the only way we could live properly, where every agitation, and aspirations of those that had lived years on would be well met, is in an atmosphere based on the principles of federalism. He spoke about it throughout his political career, he spoke  on restructuring.
When President Buhari returned from his medical trip, at the time, everybody was looking up to him to hear words of encouragement,  hope and compassion from their leader. He told the world that Nigeria's issues, particularly it's unity  was non-negotiatable and we want to let him know that he is very wrong. If you look within his party, the All Progressives Congress's (APC) manifesto, 85 per cent of the issues in their manifesto talks about restructuring. I believe that as a party, before planning that manifesto, they must have gone round the entire country to sample the opinions of the people to collate their ideas and know  that what Nigeria needs at this point is restructuring, devolution and ensuring that we talk about real federalism.
Now, it so painful that it is the same government that is now saying they don't believe in restructuring. This is no more than a scam, 'if some Nigerians today can be arrested for engaging in Yahoo Yahoo, I think this party is guilty of what these young people are being arrested for. So, that is why we need to get this thing clear. Restructuring has come to stay and I must say this, the unity of this country is hinged on that restructuring. Let me be sincere with you, I am from the South West, and  'a Yoruba Omoluabi', I am a member of Afenifere. This is what we have discussed for time immemorial that for Nigeria to be united, the only way is to settle this issue of restructuring.
I want to say this without fear, this is not hate speech; without restructuring, Nigeria will be balkanized, because it is so clear, there must be a way to re-discuss this country. Restructuring is more of the government versus the people of Nigeria, this explains why the former vice president, Abubakar Atiku can only promote it now and why former President Jonathan, despite coming from the oil rich state could not do anything on it, whereas these people need to be reminded that power is transient. You may be in government today but not forever.
What does restructuring mean to you? Some are talking about political restructuring, economic restructuring and socio-cultural restructuring, among others?
Well, I want to say that restructuring connotes the same thing, it is about reshaping, renegotiation, etc. Everything depends on the same thing because it is all about power and this is what we are going to say. Mind you, it is from restructuring that we talk about federalism. Some will believe that it has to be unitary, but what we are saying is that from our own perspectives,  the real way we want Nigeria to be run  is by practising full federalism; when we talk of federalism, it is about physical federalism and again we have political federalism. When you talk about true federalism the component states should be able to take care of the resources they have in the sense that they would have something they would send to the central government, but today, despite the fact that the Federal Government owns no land, they are in charge of agriculture. By the time we practise real federalism, you would find out that there will be state courts of appeal and even state supreme courts, eventually. That is the way it should be in real federalism, it is done in other countries so why should ours be different? Unfortunately, what some people believe we should do is not beneficial  to Nigeria; we need to restructure this and the way it's being  treated is so wrong, and it's something we must address.
During the recent debate and voting in the two chambers of the National Assembly on the proposed amendments to the 1999 Constitution of the Federal Republic of Nigeria, they rejected devolution of powers, what is your take on this?
That rejection is a selfish agenda and quite tragic. I remember that I put  several calls to some of my friends who are in the National Assembly, on the rationale for the rejection. I think I spoke to about 16 of them and their responses were quite sympathetic in the sense that the only reason they had for rejecting was that they always have problems with their state governors and that these governors have issues to settle. So, how could they be given more power? I told them that the state governments will not be there for life. el-Rufai will not be there  for life, Ajimobi will not be there forever, etc.
Mind you, most of these lawmakers will want to be governors at some point. Governor Ajimobi was a Senator before becoming governor, Amosun and the likes of them. So, we can't say because of our selfish agendas, because you have issues with your governors, you will now shoot down the debate on devolution of powers. I think it is very wrong and that section will have to be revisited.
By the time we achieved that, then we steps forwards the ideals of restructuring.
I will use this opportunity to talk to our representatives, both at the Senate and House of Representatives, that they should rethink, to use their positions to fight on issues that will take care of the general interest of the people, not to be fighting over one power or another. Personal egos should be kept aside, especially if actually you want to serve the people. So, I think they need to revisit the issue of devolution of powers and  restructuring.
 What is your take on the open agitation by a serving minister declaring her loyalty to the former vice president?                            
Well I don't want to see it as  an open agitation or confrontation, it is just unfortunate that this seems to be our part of politicking. The minister came out to speak her mind. If you remember, I granted an interview once during the formation of the APC, wondering how the APC was able to cope with the coat of many colours, I mean, politicians that joined them. None seems to have clear ideology. It seems to be that they have an agenda and the agenda is that the government of the day must live for them.
They didn't think that, "after we have the power, what are we going to do with it"? That failure of harmonisation of that ideal is what we are seeing now.
I know that many are castigating the woman over her position, but is it not good for one to be able to express him or herself,  particularly when the constitution guarantees you the freedom of expression? She should be commended.
Most of them in the cabinet will not dare it. We need courageous people, and what I am expecting President Buhari to do is to even honour her and give her more responsibilities because Mrs Alhassan has shown that she is a woman of courage. She has shown that she is somebody you can put responsibility on.
What she just did is to express that, "yes you came to us and told us that you are going to contest just for one term. Except you want to change that now, and up till today, nobody, even the President, has not come out to say he is going for second term". So  why the castigation and harassment?
I want to use this opportunity to say that Nigerians are watching and I pray there will be no criminal proceedings against her soon.
But there is this rumour within the APC that Buhari will remain their candidate…
The only thing that we have to know is that the real passion of democracy is freedom, and if some people chose to pick somebody as their president, so be it. If he is healed and feels he is strong enough to render service, so be it. I have no problem with that. Nigerians are wise now, we would watch and know who to vote for.